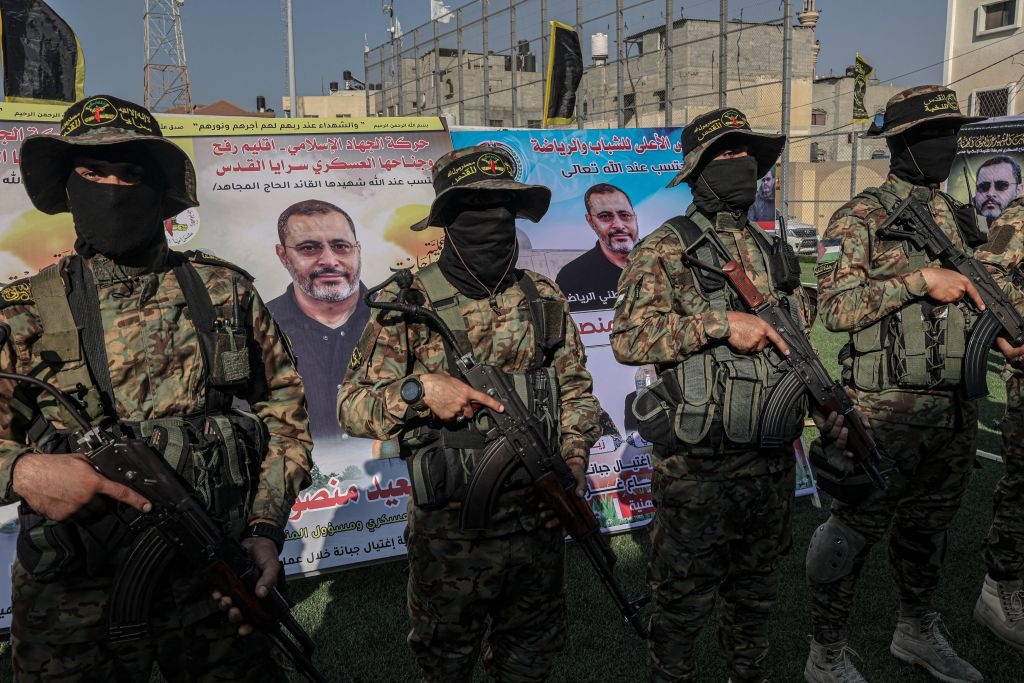 Frankrig opfordrede i maj til øget statslig overvågning af Facebook. Facebook er nu gået med til at give franske dommere identifikationsdata om franske brugere, der mistænkes for hadefuld tale på deres platform, fortæller Frankrigs minister for den digitale sektor Cédric O.
Reuters skrev tidligere: "Facebook er afstået fra at overdrage identifikationsdata om mennesker, der mistænkes for hadefuld tale, da de ikke var forpligtet til det ifølge de amerikansk-franske konventioner og fordi de var bekymrede for, at lande uden et uafhængigt retsvæsen ville kunne misbruge det". Reuters bemærker, at indtil nu har Facebook kun samarbejdet med det franske retsvæsen om ting, der vedrører terrorangreb og voldelige handlinger ved at overføre IP-adresser og andre identifikationsdata om mistænkte personer til franske dommere, der formelt har efterspurgt det.
Nu ser "hadefuld tale" – som ytringer, der ikke er i overensstemmelse med den nuværende politiske ortodoksi, så bekvemt kaldes – dog ud til at være blevet sammenlignelig med terrorisme og voldelig kriminalitet. Noget totalitært, men Cédric O. ser ud til at lide det: "Dette er store nyheder, det betyder, at den juridiske proces vil kunne forløbe normalt".
Der er stor sandsynlighed for, at andre lande vil ønske at få en lignende aftale med Facebook; det ser også ud til, at Facebook ville efterkomme ønsket. Da Frankrig eksempelvis i maj debatterede lovgivning, der ville give en ny "uafhængig myndighed" magt til at udstede bøder til techvirksomheder på op til 4% af deres samlede indtægter, hvis de ikke gør nok for at fjerne "hadefuldt indhold" fra deres netværk, havde Facebooks direktør Mark Zuckerberg denne kommentar: "Det er mit håb, at det [det franske lovforslag] kan blive en model, der kan bruges i hele EU".
Frankrig er det første og foreløbigt eneste land, der har indgået en sådan aftale med Facebook.
Den nye aftale med Facebook kunne markere ytringsfrihedens de-facto endeligt for franske borgere på Facebook. Selvcensur er allerede udbredt i Europa: For nylig viste en meningsmåling i Tyskland, at to trediedele af tyskerne er "meget forsigtige" med, hvilke emner, de diskuterer i offentligheden – islam og migranter er det største tabu. Bevidstheden om, at et enkelt facebookopslag kan bringe dig i retten, vil sandsynligvis lægge en afgørende dæmper på enhvers ønske om at udtrykke sig frit.
De franske myndigheder er allerede ved at statuere et tydeligt eksempel i fuld offentlighed på, hvad der kan ske for dem, der bruger deres ytringsfrihed på internettet. National Samlings partileder Marine Le Pen blev for nylig stillet for retten og risikerer en maksimimsstraf på tre års fængsel og en bøde på 75.000 euro (560.000 kr.) for at dele "voldelige budskaber, der tilskynder til terror eller pornografi eller i alvorlig grad krænker menneskelig værdighed". Hun havde i 2015 tweetet billeder at grusomheder begået af IS i Syrien og Irak for at vise, hvad IS gjorde.
Hvis Facebooks aftale med Frankrig kopieres af andre europæiske lande, vil den rest af ytringsfrihed, der måtte være tilbage i Europa, især på nettet, sandsynligvis hurtigt dø ud.
I begyndelsen af juli vedtog den franske nationalforsamling et lovforslag, der skal begrænse hadefulde ytringer på nettet. Lovforslaget giver sociale medieplatforme 24 timer til at fjerne "hadefuldt indhold"; ellers risikerer de at få bøder på op til 4% af deres samlede indtægter. Lovforslaget er gået videre til det franske senat og vil kunne blive lov efter parlamentets sommerferie. Hvis det sker, vil Frankrig blive det andet land i Europa, efter Tyskland, der vedtager en lov, der lader et socialt medie censurere sine brugere på statens vegne.
Også i begyndelsen af juli, i Tyskland – hvor censurloven kendt som NetzDG kræver, at Facebook fjerner indhold inden for 24 timer, mens de i modsat fald risikerer bøder på op til 50 millioner euro – pålagde justitsministeriet Facebook en bøde på 2 mio. euro "for at have givet ufuldstændige oplysninger i deres offentliggjorte rapport [udgivelsen af deres af NetzDG påkrævne gennemsigtighedsberetning for første halvdel af 2018] om antallet af modtagne klager over ulovligt indhold. Det giver offentligheden et skævvredet billede — både af mængden af ulovligt indhold og af det sociale netværks reaktion".
Ifølge det tyske justitsministerium informerer Facebook ikke sine brugere tilstrækkeligt om muligheden for at indrapportere "kriminelt indhold" i et særligt "NetzDG indrapporteringsskema":
"Facebook har to indrapporteringssystemer: på den ene side deres standard feedback- og indrapporteringsstier, og på den anden side 'NetzDG indrapporteringsskemaet'. Brugere, der ønsker at indgive en klage over kriminelt indhold i henhold til netværks-retshåndhævelsen, dirigeres hen til standardstierne, eftersom den parallelle eksistens af standardstier og 'NetzDG indrapporteringsskemaet' er for skjult… Når sociale netværk tilbyder mere end én indrapporteringssti, skal dette gøres tydeligt og gennemsigtigt for brugerne, og klager, der er indgivet via disse stier skal inkluderes i gennemsigtighedsberetningen. Når det kommer til stykket, har procedurerne til håndtering af klager over ulovligt indhold en betydelig effekt på gennemsigtigheden."
Hertil svarede Facebook:
"Vi ønsker at fjerne hadefulde ytringer så hurtigt og effektivt som muligt og arbejder på at gøre det. Vi er overbeviste om, at vores publicerede NetzDG-rapporter er i overensstemmelse med loven, men, som mange kritikere har påpeget, mangler loven klarhed."
Mens Facebook påstår, at de bekæmper hadefulde ytringer på nettet, og at de skulle have fjernet millioner af tilfælde af terrorrelateret indhold fra deres platform, er der ifølge en artikel for nylig på Daily Beast stadig 105 opslag på Facebook og YouTube fra nogle af Al Qaedas mest berygtede terrorister.
Blandt terroristerne er Ibrahim Suleiman al-Rubaish, der sad i Guantanamofængslet i mere end fem år for at have trænet med Al Qaeda og for i Afghanistan at have kæmpet sammen med Taliban imod USA, og den amerikanskfødte terrorist Anwar al-Awlaki. De blev begge dræbt ved amerikanske droneangreb. En amerikansk embedsmand inden for terrorbekæmpelse udtalte i september 2016:
"Hvis man ledte efter personer, der havde begået terrorhandlinger eller var blevet arresteret, og man foretog en rundspørge, så ville størstedelen af dem have haft en form for kontakt med Awlaki."
Awlaki prædikede og spredte sit budskab om jihad i amerikanske moskeer allerede i 1990'erne. I årene 1996-2000 lyttede to af de fremtidige 11. september-flykaprere til ham i Masjid Ar-Ribat al-Islami-moskeen i San Diego. Han skal også have inspireret mange andre terrorister, såsom Fort Hood-terroristen Nidal Malik Hasan, med hvem han udvekslede emails, og Tsarnaev-brødrene, der i 2013 sprængte en bombe ved Boston Maraton. Den slags aktiviteter generer åbenbart ikke Facebook: Daily Beast skal have fundet videoerne ved simple søgninger på arabisk ved kun at anvende jihadisternes navne.
At Facebook ser ud til at være "kreativt" selektive i forhold til, hvordan de følger deres egne regler, er ikke noget nyt. Som Gatestone Institute tidligere har rapporteret, rejste Ahmad Qadan i Sverige offentligt midler til IS igennem to år. Facebook slettede først opslagene, da den svenske sikkerhedstjeneste (Säpo) kontaktede Facebook. Ahmad blev i november 2017 idømt seks måneders fængsel for at bruge Facebook til at indsamle penge til våbenindkøb til terrorgrupperne IS og Jabhat al-Nusra og for at bringe opslag, der opfordrede til "større voldshandlinger, der primært eller i vidt omfang skulle være rettet mod civile med den hensigt at sprede terror blandt befolkningen."
I september 2018 afslørede canadiske medier, at en terrorleder i Toronto, Zakaria Amara, der afsoner en livstidsstraf for at planlægge Al Qaeda-inspirerede lastbilsbombninger i Toronto, ikke desto mindre havde en facebookside, på hvilken han kunne lægge billeder op fra fængslet og noter om, hvad der gjorde ham til en terrorist. Det var først, da canadiske medier kontaktede Facebook for at spørge til kontoen, at Facebook slettede Amaras konto "for brud på vores fællesskabsregler".
Hvornår vil Facebook – og YouTube – prioritere at fjerne materiale med terroristen Awlaki, hvis tilskyndelser har inspireret aktuelle terrorister til at dræbe mennesker?
Judith Bergman, klummeskribent, jurist og politisk kommentator, er Distinguished Senior Fellow ved Gatestone Institute.