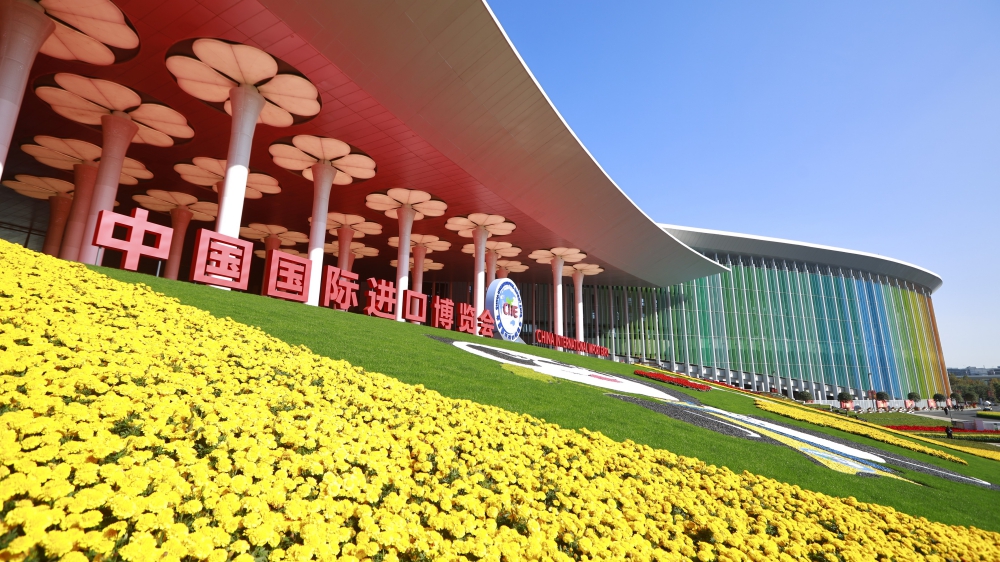 Exhibitors across the globe have showed continued interest in the third China International Import Expo (CIIE) despite the COVID-19 outbreak, as evidenced by the exhibitors that will be taking part in the expo this year.
The second list of exhibitors was released by the CIIE Bureau on Wednesday.
Of the 125 enterprises on the second list, nearly 30 percent are Fortune Global 500 enterprises and industrial leaders while a large proportion are small and medium-sized companies (SMEs), said Fu Changchun, general manager of the CIIE Exhibition Department, National Exhibition and Convention Center (NECC).
Fu noted that that nearly one-sixth of the listed exhibitors are newcomers to the event.
"The early access to information about SMEs will not only provide more cooperation opportunities between buyers and suppliers, but also help promote the brand awareness of SMEs in the Chinese market," said Fu.
Clean & Clean, a Portuguese-based SME that received a large number of orders in the inaugural and second editions of the expo, will double its exhibition area at the CIIE this year.
Besides SMEs, industrial leaders from Finland, the United States, Hong Kong Special Administrative Region, Russia, Germany and Belgium are also poised to showcase their advanced technologies and products in six expo sections, namely Intelligent Industry and Information Technology, Medical Equipment and Healthcare Products, Automobile, Trade in Services, Consumers Goods, and Food and Agricultural Products.
Apollo Future Mobility Group, a Hong Kong-based automobile company, will make its debut at this year's CIIE with a 650-square-meter exhibition area, while two commercial banks from Russia and Kyrgyzstan will be featured in the Trade in Services Exhibition Hall.
Exhibitors such as Duisburger Hafen AG from Germany and Belgium-based Port of Antwerp will also display their breakthrough technologies and innovative services to facilitate the operation of China-Europe freight trains.