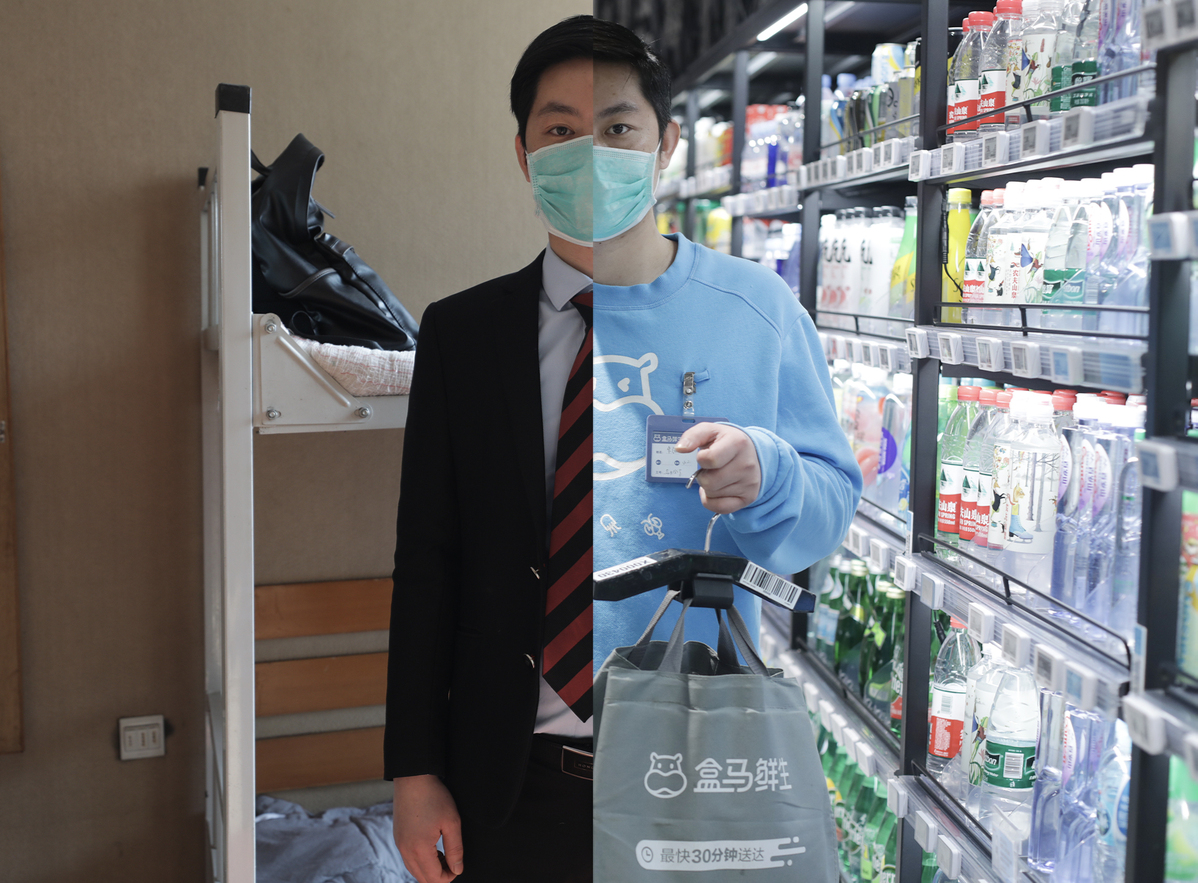 The novel coronavirus outbreak is affecting some industries more than others and many employers are under pressure to manage payroll costs and consider alternatives to redundancies.
The employment administration in Shanghai's Minhang district has come up with an innovative way of tackling the issue by launching an online workforce sharing platform on its official WeChat account. The district's employers are encouraged to post their need for additional temporary resources or whether they have excess capacity due to suspended or reduced operations. The administration will then match supply with demand and assist companies to agree on terms of cooperation. So far, more than 200 workers have been placed in temporary positions through the platform.
Fear of the virus is causing many customers to stay at home to minimize the risk of infection. Unsurprisingly, this has had a significant impact on business establishments such as restaurants, shopping malls, cinemas and hotels. China's labor laws only permit redundancies in limited circumstances. Retaining employees carries the obligation of continuing to pay wages, employee benefits and social insurance even when there isn't sufficient work to keep them busy.
For many enterprises, this does not sit easily with current business conditions in China. Consumers' unwillingness to leave the safety of their homes has caused demand to spike in certain sectors, such as online shopping and home deliveries. This often leaves companies providing these services with insufficient manpower to meet demand. Hema, an Alibaba-affiliated grocery store with a strong online shopping and delivery platform, announced in early February that it plans to team up with a number of restaurants and shopping malls to temporarily engage out-of-work employees to assist in its food preparation, packaging and home delivery services.
This is a win-win-win solution on all fronts. Hema gains additional manpower at lower costs than taking on new permanent staff to help it meet demand. Meanwhile, restaurants and malls can retain staff while paying them less during a period of weak demand. Workers are also able to maintain their incomes through the work they do for Hema. Minhang district's innovative way of helping businesses deal with overcapacity and staff shortages via the online platform represents a very positive response from government. The pilot project, if successful, is expected to be rolled out on a wider scale.
However, workforce sharing does present some challenges.
In the solution advocated by the Minhang authorities, shared workers enter into short-term service agreements with temporary employers, but their long-term employment remains with their original employers who remain responsible for making social insurance contributions for employees. Workers can receive pay directly from their temporary employers or from their permanent employers, which are then reimbursed by the temporary employers.
One issue that arises from this sort of arrangement is the division of management responsibilities and liabilities. The temporary employer is responsible for supervising and overseeing performance of the shared workers, but it does not have the right to take action if things go wrong. In the event that the shared worker sustains an injury in the course of work for the temporary employer, the applicable law requires the permanent employer to assume relevant liabilities for the injury even if the incident did not take place on the company's premises or under its watch.
Different payment methods may have an impact on social insurance calculations and individual income tax payments. If the temporary employer pays wages directly to the shared worker, it will be responsible for withholding and deducting the individual income taxes, affecting the sums due and calculations of social insurance contributions.
Moreover, temporary employers need to be cautious when charging back labor costs to workers' permanent employer-if any profit is made from this workforce sharing arrangement, there is a risk that the arrangement might be viewed as unlicensed dispatch labor and may be subject to administrative penalties and fines.
From the workers' perspective, they are more vulnerable under this service relationship because they are not covered by labor law protections. In addition, working time regulations do not apply, meaning that the shared workers may be asked to work additional hours without overtime pay.
Moreover, it may be difficult for them to argue for the same pay as other regular employees of the temporary employer doing the same type of work, given the lack of legal grounds to do so.
There is no doubt that the phenomenon of workforce sharing is an exciting development for the Chinese labor market as it helps facilitate the flow of human resources to efficient levels and assists employers in sustaining their businesses when times are tough. Its popularity in the current climate is hardly surprising.
Expect to see more workforce sharing in China in the short-term-but bear in mind the potential for risks and disputes, at least until clearer guidance on workforce sharing has been implemented into law.
The author is an associate at Freshfields Bruckhaus Deringer, a multinational law firm.