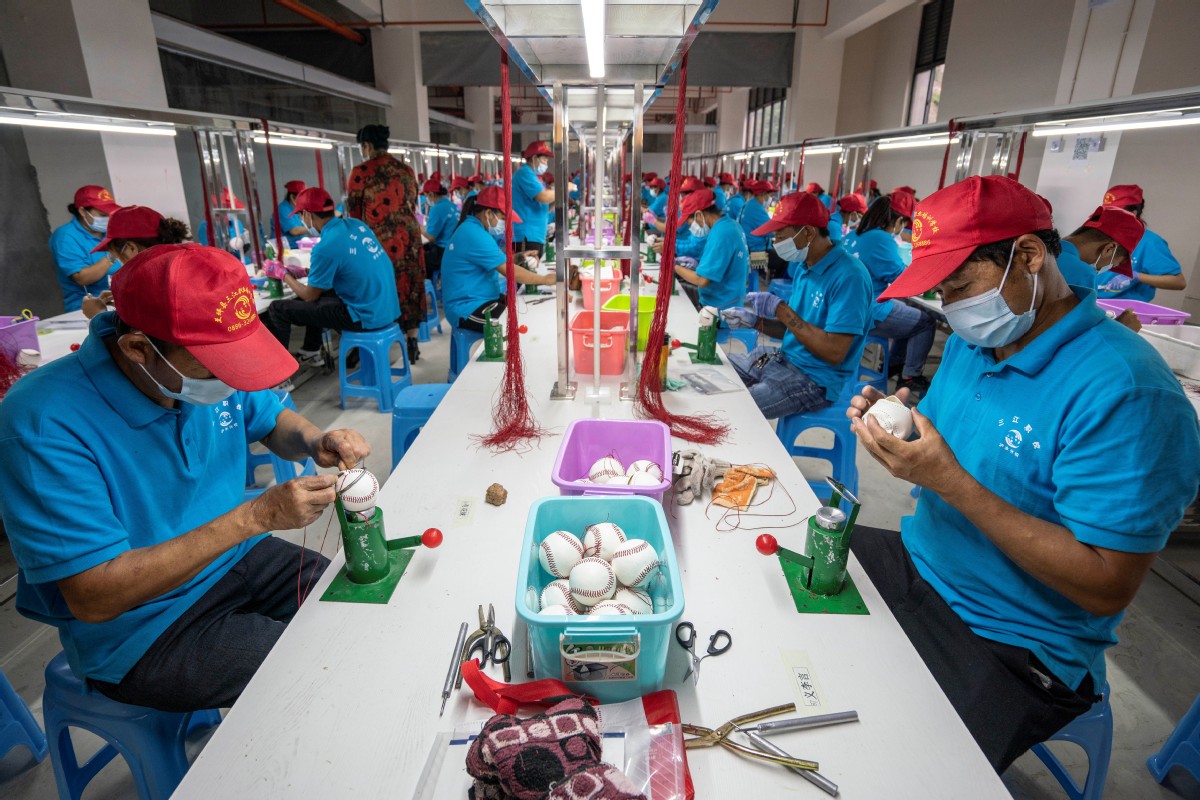 Although China has not set a full-year economic growth target for this year, authorities are still focused on seeing the national economy embrace stability and reform.
Considering the exceptional circumstances this year, Chinese leaders made the right decision to drop the GDP target for the year. Instead of setting such a target and working toward realizing it, the government will better safeguard employment, people's livelihoods, the development of market entities, food and energy security, stable operation of the industrial and supply chains, and the smooth functioning of society.
It will also better maintain stability in six key areas, namely, employment, finance, foreign trade, foreign investment, domestic investment and market expectations.
By not setting China's specific economic growth target for 2020, we will concentrate more on people's livelihoods and ensure that the Chinese economy is seeking progress while maintaining stability. If an annual growth target were announced in this special time, government officials would have been concentrating on the target and whether or not it could be met.
Under the current economic situation, the overall social and economic benefits will improve only after we do well in maintaining employment stability and ensuring people's livelihoods.
Scrapping the growth target this year does not mean that China will cease reform and opening-up, supply-side structural reform or high-quality development. On the contrary, it signifies clearer goals need to be achieved.
Due to shocks to the global economy brought by the outbreak of novel coronavirus pneumonia this year, the global industrial and supply chains have become highly vulnerable.
Given the circumstances, China must strive to expand domestic demand and tap more deeply into domestic consumer market potential, which has yet to be realized through higher-quality economic development and greater reform and opening-up. In this sense, the economic target is clearer than before, and the requirements are actually higher.
China's new Foreign Investment Law came into effect on Jan 1. To attract more foreign investment in a short time, we must create the world's best business environment. This requires equal treatment of foreign-invested, State-owned and privately-owned companies as well as a fair, open and transparent market-oriented economy based on the rule of law. In addition, we must step up the opening-up of the overall industrial and supply chains to build an open, stable and safe environment.
As a result, our tasks are heavier this year, but we have confidence in completing them.
A pressing issue at the moment is to safeguard jobs as addressing this is most helpful in solving the problems facing the Chinese economy.
Efforts to keep employment stable should focus on micro, small and medium-sized enterprises (MSMEs) which have weak risk resistance capacity due to a general lack of large assets, large equipment and large amounts of capital.
During the resumption of work and production in the previous months, some MSMEs dealt with challenges such as restricted personnel flows, raw material price hikes and logistics limitations, in addition to finding ways to pay rent, salaries and loans. The government should pay attention to all these problems.