If there's one thing that suggests Congressional Democrats are not acting in good faith amid their new obstruction crusade, it's this; 
House Judiciary Chair Jerry Nadler (D-NY) held Attorney General William Barr in contempt on Wednesday for failing to turn over the full Mueller report and its underlying evidence – yet not a single Democrat in Congress has elected to look at the 99.9% unredacted 'volume 2' section of the Mueller's findings provided to Congress by the DOJ, which specifically covers the obstruction portion of Mueller's investigation (Section "A" of the report covering conspiracy with Russia was offered 98.5% unredacted).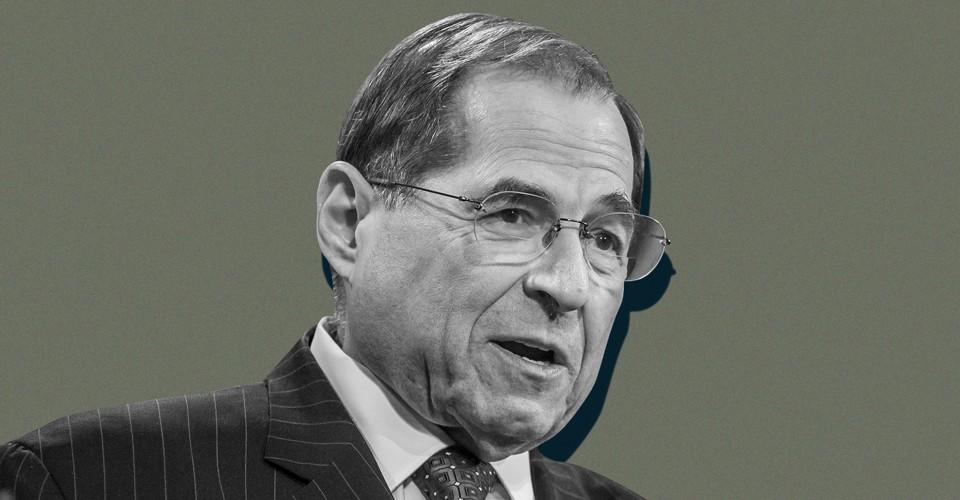 On Wednesday, White House Press Secretary Sarah Sanders told reporters "Not a single Democrat has even taken the time to go and look at it," adding "They're asking for information they know they can't have. The attorney general is actually upholding the law," referring to a recent ruling by a federal judge which requires that Barr redact grand jury material. 
"Chairman Nadler is asking the attorney general of the United States to break the law and commit a crime by releasing information that he knows he has no legal authority to have," added Sanders, referring to House Judiciary Chair Jerry Nadler (D-NY). "It's truly outrageous and absurd what the chairman is doing and he should be embarrassed by his behavior." 
Earlier Wednesday, President Trump followed the DOJ's recommendation and asserted executive privilege over the Mueller report and its underlying evidence to prevent the Democrats from obtaining it. 
Assistant Attorney General Stephen Boyd told Nadler in a Wednesday letter: "We are disappointed that you have rejected the Department of Justice's request to delay the vote of the Committee on the Judiciary on a contempt finding against the Attorney General this morning," adding "Accordingly, this is to advise you that the President has asserted executive privilege over the entirety of the subpoenaed materials."
NOW: Per new DOJ letter, Trump has asserted executive privilege over all of the documents that the House Judiciary Committee subpoenaed from AG Bill Barr re: Mueller's unredacted report and underlying evidence/records pic.twitter.com/zBauWgI9sU

— Zoe Tillman (@ZoeTillman) May 8, 2019
On Sunday, House Intelligence Committee Chairman Rep. Adam Schiff (D-CA) told ABC's 'This Week' that Mueller is ready to testify before Congress.  
"The American people have a right to hear what the man who did the investigation has to say and we now know we certainly can't rely on the attorney general who misrepresented his conclusions," sais Schiff. "So he is going to testify." 
Rand Paul calls bullshit on the whole thing
Responding later on the show to ABC's George Stephanopoulos, Senate Foreign Relations Committee member Sen. Rand Paul (R-KY) said that all of the Trump investigations have all been "politically motivated." 
"One of the things that Adam Schiff and the other partisans don't understand is that if you're accused of a crime by a grand jury and they don't indict you, the prosecutor doesn't go all over town saying we thought he did this, we thought he did this, this is all the evidence," said Rand, adding that "most Americans would disagree" with federal prosecutors who claim that President Trump would be prosecuted if he weren't in office. 
"People are horrified by the idea that you could put someone in jail for obstructing justice on something where you didn't commit the crime," said Paul. 
Sen. Rand Paul on Mueller probe: "I think since the very beginning this all has been politically motivated. Now both sides are doing it. I think it goes back even to the Clintons. This is why we shouldn't have special prosecutors" https://t.co/s5XgPCmrVq pic.twitter.com/A69JAu6gOR

— This Week (@ThisWeekABC) May 12, 2019