Despite the Syria war long falling out of the headlines, here's your weekly reminder that American forces are not only still occupying the northeast section of the country, but apparently flying so many aircraft overhead that they are colliding mid-air.
"The U.S. lost two drones over Syria Tuesday after a midair collision, a defense official tells Military Times," Military Times writes.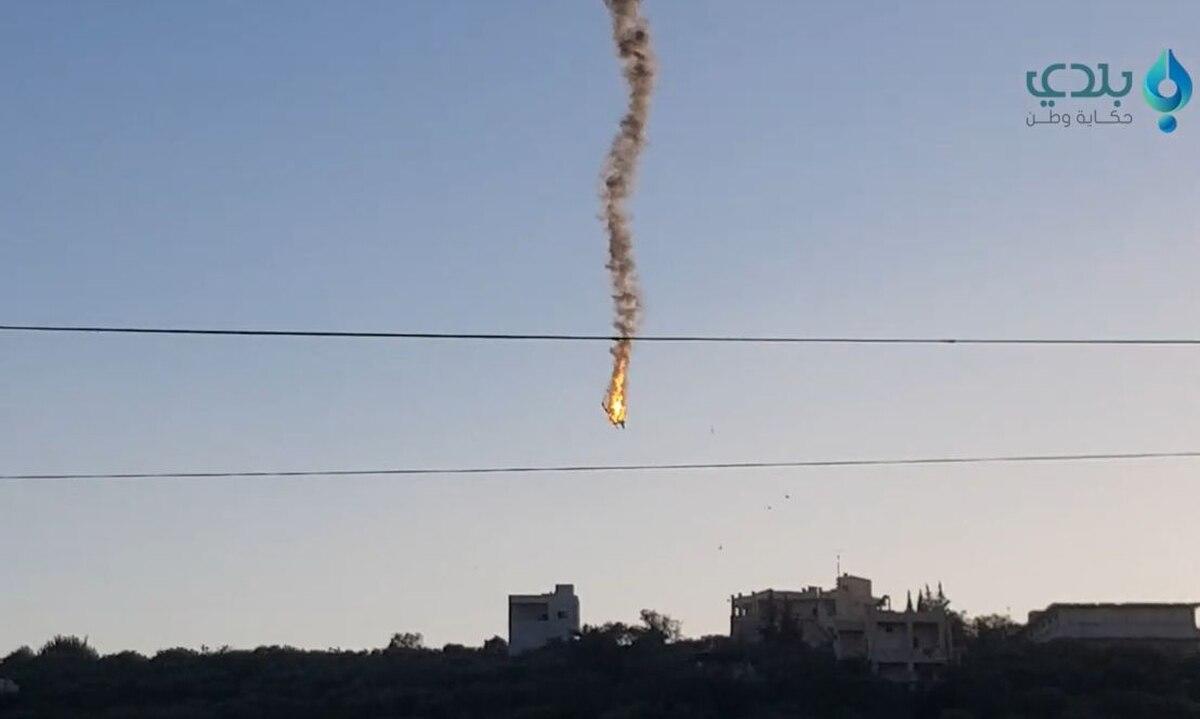 "Images of burning aircraft crashing to the ground were posted on Twitter Tuesday. There was speculation that the aircraft were MQ-9 Reapers — a remotely piloted aircraft used predominately as an armed hunter-killer drone, but also capable of surveillance and intelligence collection — and were shot down," the report continues.
Initial social media video posts from eyewitnesses near where the drones had fallen in a fiery blaze of wreckage suggested Turkish forces had shot down at least one of them:
Breaking. #Turkey shot down a drone (likely #Russia|n) near the border. It was monitoring an area previously bombed by #RuAF (N. #Idlib). pic.twitter.com/l3Or3f8FdN

— QalaatM (@QalaatM) August 18, 2020
The drones reportedly went down over Idlib, which is still held by Syrian al-Qaeda and pro-Turkish factions.
BTW it seems there two big UAVs were shot down. As we can see above, one is MQ-9, second possible also MQ-9 or another big UAV. pic.twitter.com/f09EVMTyPL

— Yuri Lyamin (@imp_navigator) August 18, 2020
There had also been widespread speculation they were Russian drones, given the recent intensity of Russian operations over the region.
However, American UAVs have also been in stepped up operations over the region the past days, and the drones were reportedly confirmed as of US origin by photos and eyewitnesses on the ground.
Better video of one of the UAVs that was shot down today over Idlib, which appears to be a Reaper. 377/https://t.co/zLNFnRyygu pic.twitter.com/r3FEt61dnJ

— Rob Lee (@RALee85) August 18, 2020
The Drive also later reported it was the result of two US MQ-9 Reaper drones colliding, however, there hasn't been official confirmation from the Pentagon, other than unnamed defense officials speaking to the media on the incident.
As geopolitical analyst Mark Sleboda has observed, "There are obviously so many American drones illegally flying over Syria that they are running into each other."
There are obviously so many American drones illegally flying over Syria that they are running into each other https://t.co/4FIetTo1Ni

— Mark Sleboda (@MarkSleboda1) August 19, 2020
The reports have still left the circumstances of the pair of drones crashing somewhat ambiguous: "Whether they were shot at afterwards – and whether that caused the crash – is unclear," the Military Times report qualified.