At least two American spy planes were observed flying over contested waters of the South China Sea in an area southeast of Taiwan Wednesday afternoon. 
It appears confirmation that the US military is stepping up its aerial reconnaissance activities amid soaring tensions with China, and with US warships in the region, including two aircraft carriers. The South China Morning Post reported of the spy planes:
The US Navy MQ-4C Triton – a long endurance unmanned aerial vehicle – was seen flying towards the southeast of Taiwan at about noon on Wednesday, according to the SCS Probing Initiative (SCSPI), a Peking University think tank.

It said a US P-8A anti-submarine aircraft and a KC-135R aerial refuelling aircraft were also seen on Thursday flying southwest of Taiwan over the South China Sea.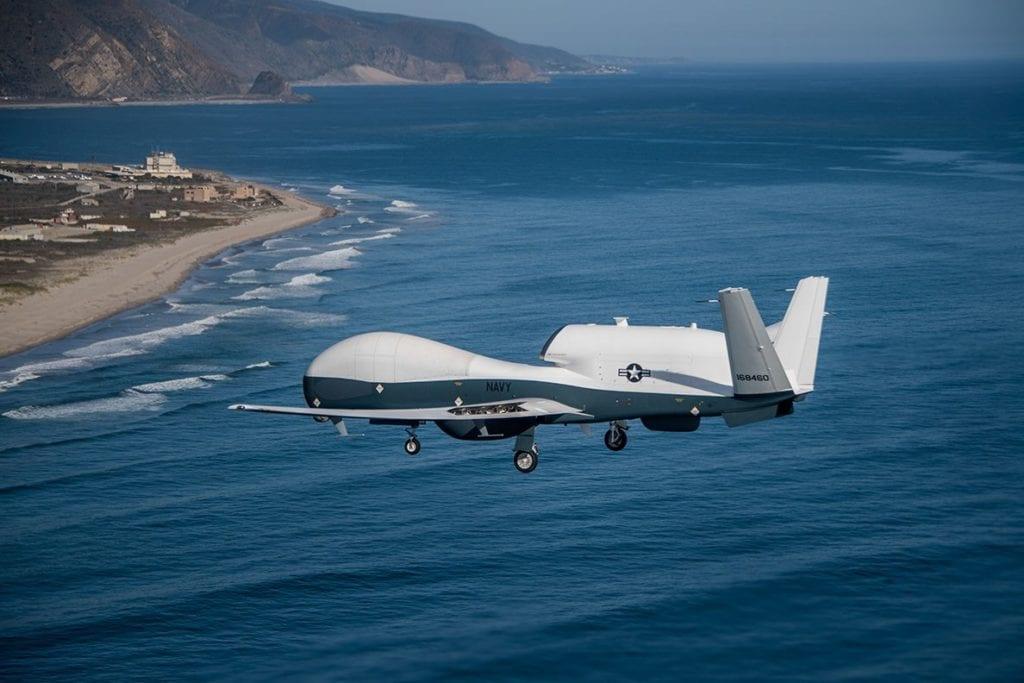 There were additional reports of another unmanned aerial vehicle (UAV) flying toward the south of Taiwan on the same day as well, suggesting significantly stepped up US reconnaissance operations in the region.
Regional analysts have interpreted it as part of expanded US military efforts to track Chinese submarine and other underwater activities.
This also at a moment the guided-missile destroyer USS Ralph Johnson sailed near the disputed Spratly Islands in "freedom of navigation" exercises this week.
China will be shocked:

15 July 2020 15:30
Reg.: n/a
Country:USA
ICAO:AE64C6
It's flying over China & heading Beijing, but what is this?

At high altitude 50,000ft a reconnaissance plane or UAV?
The speed is nearly 1,000kt pic.twitter.com/fKnn1UYcGn

— Taiwan Formosa Club 🌐 (@taiwanformosan) July 15, 2020
The Trump administration's new sanctions related to the Hong Kong security law, as well as visa restrictions targeting certain state-linked entities, has further put the region on edge.