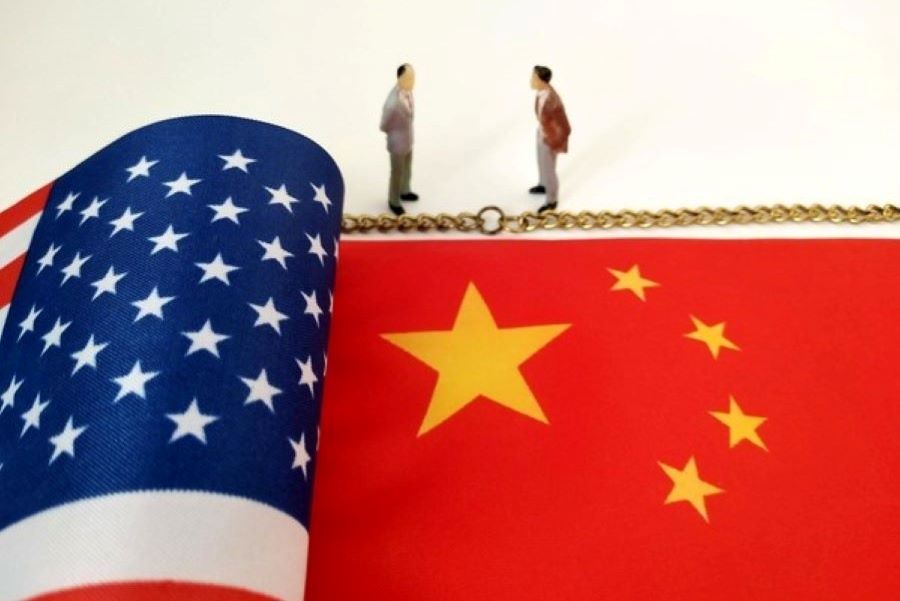 The process of US-China decoupling started even before the COVID-19 pandemic, but a complete separation of them is "almost impossible," according to former Chinese Commerce Minister Chen Deming.
The geopolitical tensions between China and the US have been escalating in recent years. Battlefields for the two countries include trade, technology and finance. China"s telecommunication giant Huawei is seen as an example of how decoupling is unfolding.
The US has restricted the company's access to core technology and chips alleging national security concerns. To further curtail its development, the US has also barred business activities of companies in Huawei's supply chain, stopping them from supplying chips or providing services to the company.
Other Chinese tech companies including Tencent and ByteDance have also been dragged into the fray between both countries, facing increased scrutiny in the US. 
"But I think a complete decoupling will be very difficult and almost impossible," Chen said on Monday on a CNBC show, adding that "We can't go back to the Cold War era, where there were two markets in the world that had no trade or communication."
Chen referred the situation to the period after World War II when there were intense geopolitical tensions between the US and the Soviet Union.
Despite US President Donald Trump's threats to divorce the two economies, Chen said that companies from the US and others have shown little interest in pulling out of China.
In fact, there's been an increase in foreign direct investments (FDI) into China this year, he added.
FDI into the Chinese mainland, in actual use, expanded 18.7 percent year on year to 84.13 billion yuan ($12.3 billion) in August, marking the fifth consecutive month for the country to witness positive growth in FDI, the Ministry of Commerce said last Friday.