Ukraine's business community and investors are reeling — not to mention a presidential office eager to present itself as driving a longtime clean-up of the corrupt banking sector — over the Wednesday shock resignation of Ukraine's highly respected central bank chief Yakiv Smolii. His tenure was supposed to go until 2025, but President Zelensky accepted the resignation Thursday.
The timing couldn't be more suspect: the National Bank of Ukraine (NBU) governor announced he resigned due to "systematic political pressure" which many believe came directly from Zelensky and his lawmakers, but also oligarchs said to be close to the young 'reformer' president. 
It was only last month that Kiev secured a crucial $5 billion eighteen-month loan to help weather the economic slump due to the COVID-19 crisis, $2.9 billion of which has already been distributed.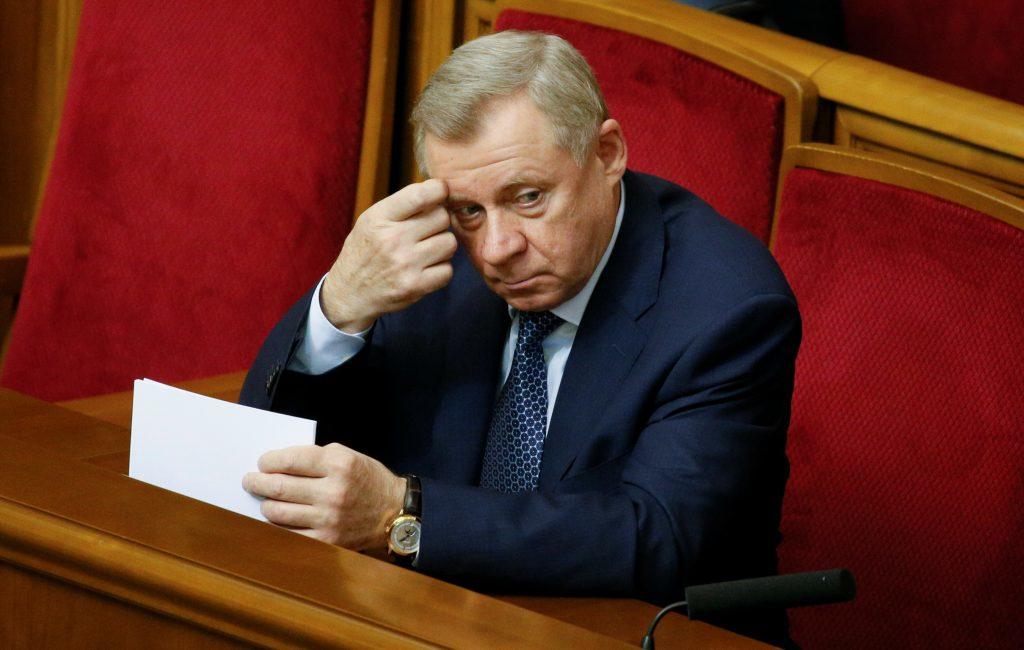 Smolii's letter of resignation submitted to President Volodymyr Zelensky said as follows: "For a long time, the National Bank of Ukraine has been under systematic political pressure," the surprise statement catching the entire nation off guard began. 
"This makes it impossible for me, as the Governor, to effectively carry out my duties as the head of the National Bank of Ukraine and interact with other government agencies," according to the statement posted prominently on the NBU's official site.
I've submitted my resignation appeal to the President. This decision has been taken as an answer to systematic political pressure that denied fulfillment of my duties as the Governor. Let it be a warning for attempts to undermine institutional independence of the central bank. pic.twitter.com/cFQuAlakrM

— Yakiv Smolii (@YSmolii) July 1, 2020
No doubt this line Smollii posted in a social media statement has raised eyebrows at the IMF:
"Let it be a warning for attempts to undermine institutional independence of the central bank."
It also comes at a deeply vulnerable moment for Ukraine's economy, already expected to contract 5% this year due to the pandemic. 
"Under his leadership, Ukraine has made important strides in achieving price stability, amply demonstrating that an independent central bank is a key element of modern macroeconomic policymaking," an IMF spokesman said in a statement on Thursday.
"That is why the independence of the NBU is at the centre of Ukraine's Fund-supported programme, and why it must be maintained under his successor."
Zelensky's office sought to reassure markets amid the rolling fallout: "Ensuring the central bank's independence remains our priority," a brief statement said. And further the finance ministry was forced to cancel $1.75 billion Eurobond sale, Bloomberg reports, and noted: "The hryvnia weakened 1.3% to its lowest level against the dollar since April and the yield on the government's dollar bonds due 2028 jumped 33 basis points to 7.42%."