Twitter has clipped the embattled left-wing Southern Poverty Law Center (SPLC) after the group's executive leadership quit over allegations of sexual and racial misconduct and scamming its liberal donors out of money, according to the Daily Caller's Chris White.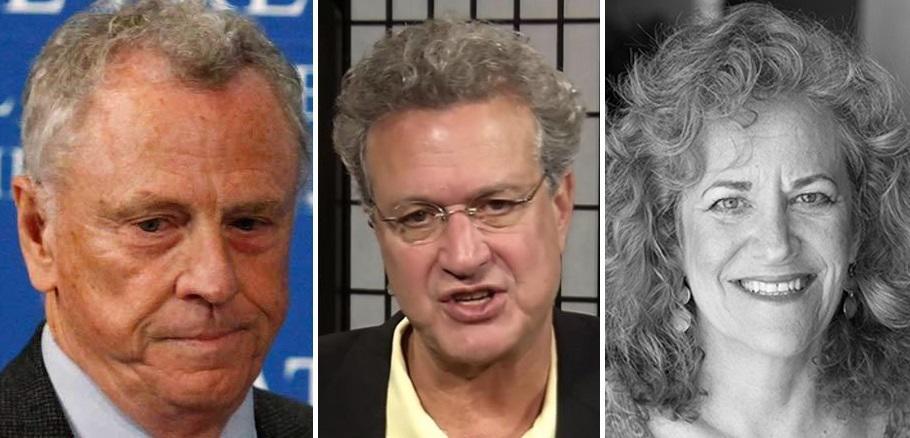 "The SPLC is not a member of Twitter's Trust and Safety Council or a partner the company has worked with recently," a Twitter source told the Daily Caller News Foundation. Twitter had previously listed the SPLC as a "safety partner" they worked with to combat "hateful conduct and harassment," according to a June DCNF report. 
Facebook, Amazon and Google on the other hand still associate with the SPLC as far as we know. 
The SPLC is on a list of "external experts and organizations" that Facebook works with "to inform our hate speech policies," Facebook spokeswoman Ruchika Budhraja told TheDCNF in June 2018. The company consults with outside organizations when developing changes to hate speech policies, he said at the time.

…

Amazon granted the SPLC broad policing power over the Amazon Smile charitable program. "We remove organizations that the SPLC deems as ineligible," an Amazon spokeswoman told TheDCNF in 2018. Amazon grants the SPLC that power "because we don't want to be biased whatsoever," she said at the time.

…

Google was also dinged in 2018 for using the SPLC to assist YouTube in policing content on its platform. The left-wing non-profit group is one of the more than 100 nongovernment organizations (NGOs) and government agencies in YouTube's "Trusted Flaggers" program, TheDCNF reported in June 2018. –Daily Caller
The SPLC has a long and sordid history of labeling mainstream Christian and conservative organizations as "hate groups" – including the Alliance Defending Freedom, Family Research Council, the Ruth Institute, the David Horowitz Freedom Center, and Jihad Watch, according to Life Site's Calvin Freilburger. 
Over the past year it's suffered a series of blows, such as being forced to make a public apology and pay $3.4 million in defamation damages to Maajid Nawaz's Quilliam Foundation, the ouster of co-founder Morris Dees for "inappropriate conduct," and testimony from insiders that the organization is a "highly profitable scam" and that Dees saw "civil-rights work mainly as a marketing tool for bilking gullible Northern liberals." –Life Site
"It is long overdue that social media companies stop using the hypocritical SPLC as a reliable source to police their content and discriminate against pro-family and conservative nonviolent organizations," said Liberty Counsel founder and chairman Mat Staver on Tuesday. 
Conservative pundit Gavin McInnes is suing the SPLC for labeling his fraternal organization, the Proud Boys, a hate group. 
McInnes provided an update on his lawsuit on comedian Stephen Crowder's show: