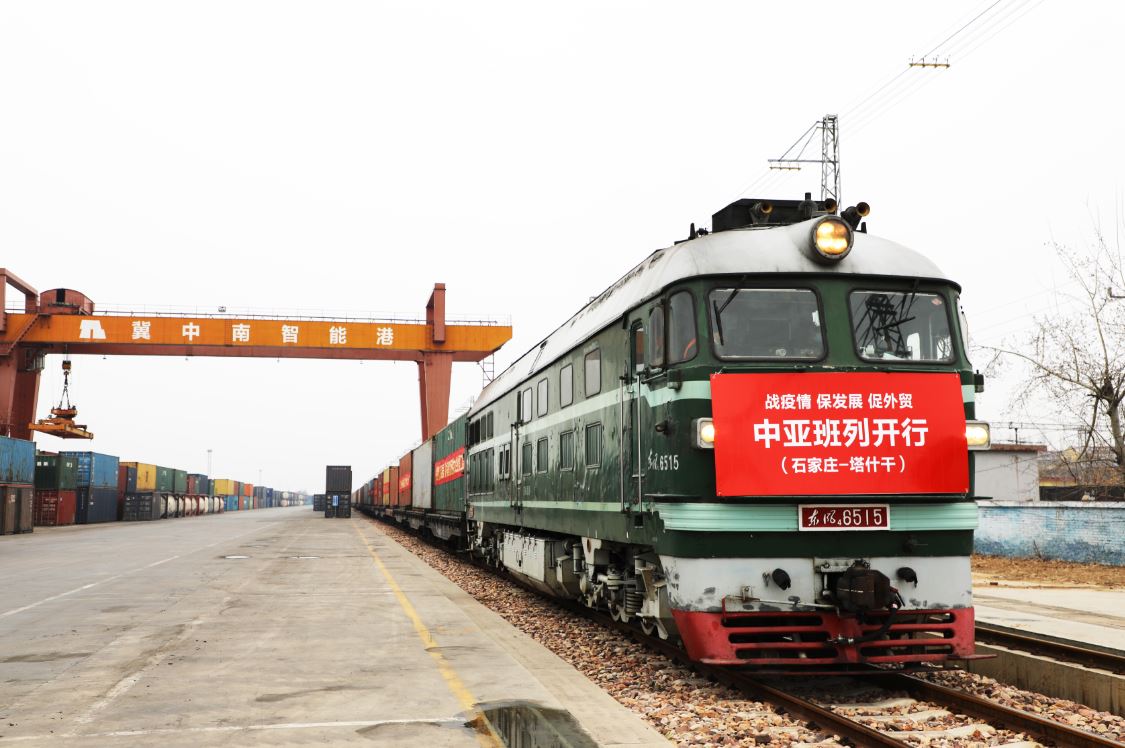 A train, carrying cargo from North China's Hebei province, set off on Wednesday morning from Shijiazhuang to Tashkent in Uzbekistan, marking a full resumption of the province's international transport services linking China and countries in Europe and Asia.
This is the first export train that has resumed operations during the novel coronavirus epidemic. More trains will set off for European and Asian countries in March, including Russia and Belarus, according to the South-Central Hebei Smart Port.
Aboard the train are 42 containers with 660 metric tons of cargo, including auto parts, mechanical equipment, construction materials and daily necessities, worth a total of 30 million yuan ($4.3 million), the port said.
It will exit the country through Khorgos in the Xinjiang Uygur autonomous region for an expected 10-day journey.
The port, consisting of a railway station which represents the launch point of lines that connect the city with countries involved in the Belt and Road Initiative, is located in Gaoyi county, Shijiazhuang, capital of Hebei.
"The running of the trains for exporting cargo can promote local companies with international trade businesses to resume operations," said Liu Ruiling, chairman of Yibo Group, investor and manager of the port.