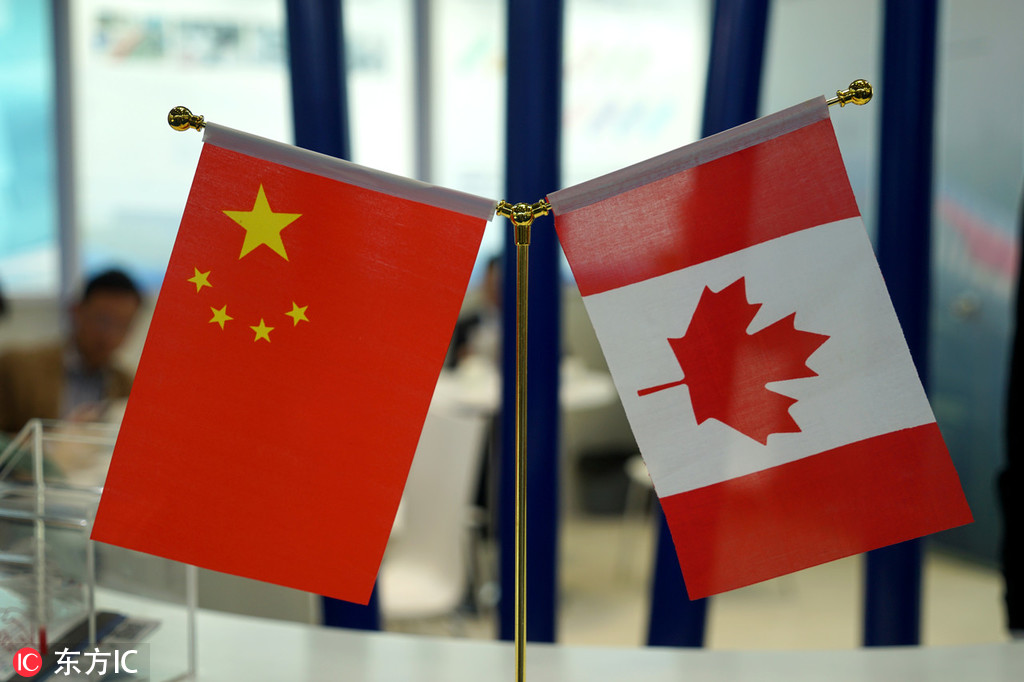 The popular Collision tech summit in Toronto drew 25,711 attendees from 125 countries or regions, but only one company from the Chinese mainland.
Xiang Peng, vice-president of Tianwei Holding, a private company committed to the development of smart city initiatives, said they were surprised to be the only company from the Chinese mainland at the four-day tech summit, which started on May 20 and attracted more than 100 trade delegations from around the world. It also was the first time the fast-growing summit, now in its fifth year, was held outside the US.
"Lots of people visited our booth and showed high interest in our technology," said Zhang Jiang, vice-general manager of the company's North America subsidiary.
"Our parking lot-management system has been running pretty well in China, but the parking system here in North America is still running in an old-fashioned way. We have collaborated with Vancouver International Airport to test their parking lot-control system."
Data showed that Chinese investment in Canada dropped by half as diplomatic clashes escalated from the beginning of this year following the arrest of Huawei CFO Meng Wanzhou after an extradition request by the US.
Investment in the IT sector fell 94 percent to $26 million in 2018 compared with a year earlier.
According to Chinese Ambassador to Canada Lu Shaye, diplomatic relations have hit "rock bottom" and are at a "freezing point" since the December arrest of Meng.
"This is really unfortunate, since this is the result of actions taken by a third country, i.e., not the result of actions initiated by either Canada or China," said Yves Tiberghien, director at the University of British Columbia's Institute of Asian Research and executive director of the UBC China Council.
Earlier this month, the Trump administration added Huawei Technologies Co Ltd to a trade "Entity List" over national security concerns, effectively forbidding US companies from doing business with the Chinese telecom giant.
A survey by the Canada China Business Council found about 20 percent of companies from both nations have been negatively affected by the diplomatic dispute.
Contracts have been canceled or postponed, and joint ventures have been delayed. Chinese companies are hesitant to do business in Canada and vice versa.
But there are still innovators from Canada keeping an eye on the Chinese market.
Winning 1.15 million yuan ($166,556) at the Global Finals of the China (Shenzhen) Innovation and Entrepreneurship International Competition, Morteza Ahmadi, CEO of Qidni Labs, a Canadian startup that took the top prize for its "world's smallest blood purification system", said it is seriously thinking about the Chinese market and finding the best way to do business in China.
"China is the second-largest market for dialysis in the world after the United States. We're looking for a potential partnership to develop our business," said Ahmadi.
Ian G. McKay, CEO of Invest in Canada, said the country saw a 60 percent increase in non-US foreign direct investment last year.
"As we move forward into a future that reflects a more sustainable world economy, the $40 billion LNG (liquefied natural gas) Canada project, the largest-ever private sector investment in Canada, is underway. Five countries (including China) are in a partnership to source and send Canadian liquefied natural gas to Asian economies," McKay told Canadian media.