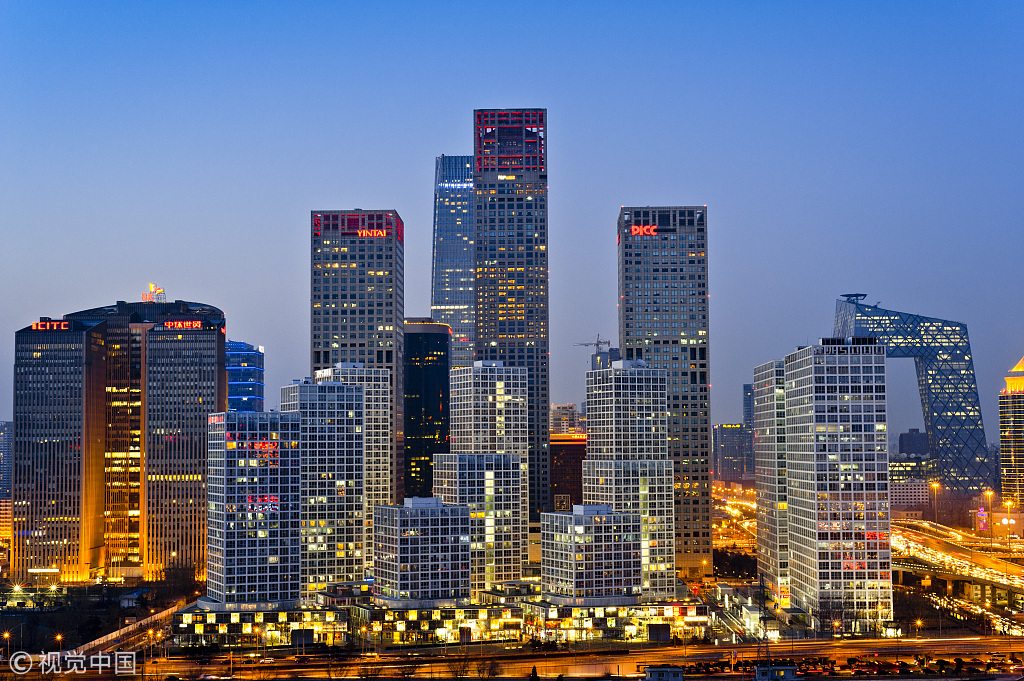 Total assets of municipal companies in China's capital of Beijing reached 5.4 trillion yuan ($760 billion) by the end of September, which represents year-on-year growth of 9.9 percent, according to the city government on Monday.
The State-owned Assets Supervision and Administration Commission of Beijing held a conference Monday in Beijing to build a platform for the central government-owned enterprises and the city-supervised companies to communicate and find opportunities to collaborate.
The commission released the data at the conference, saying that it was a good performance considering the current economic situation, which is weak and complicated.
"The companies will strengthen innovation and high-quality development in the future," said Zhang Guilin, director of the commission, at the conference.
Up to 45 city-supervised companies signed 15 agreements with State-owned enterprises as well as city-owned and private companies at the conference.