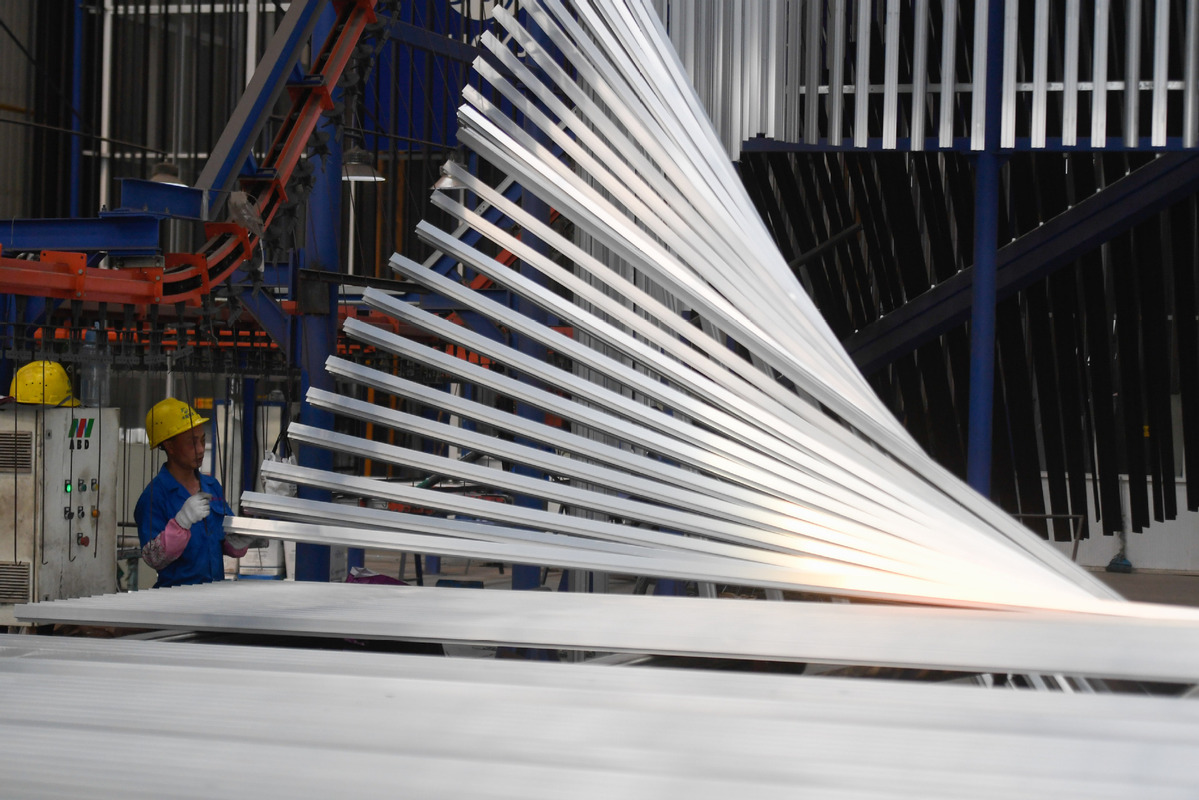 China to pursue balanced monetary policy approach, says PBOC official
China will intensify efforts to better implement preferential policies and make more targeted and effective measures to bolster the real economy, officials said on Friday.
The country has taken the lead globally in the prevention and control of the COVID-19 epidemic, work and production resumption, and economic recovery. Recent studies revealed that the Chinese economy has maintained strong momentum, as policies are taking effect and restoring confidence in the markets, said Liu Guoqiang, deputy governor of the People's Bank of China, the central bank.
"Facing the situation, we will consider policies for the next step. In general, we should continue to pursue a monetary policy that will be eased or tightened to the right degree," Liu said at a news conference held by the State Council Information Office.
"Adjustments of policies should be based on the accurate assessment of economic conditions. The adjustment should not be made hastily or weaken the effects of financing serving the real economy. Moreover, if the existing policies end suddenly, it may cause maladjustments in many aspects, so we should take these factors into consideration while adjusting policies," he said.
Sun Guofeng, head of the monetary policy department at the PBOC, said the policies launched during the special period will be adjusted moderately, and the government will further strengthen policies for those sectors that need long-term support.
The PBOC will make well-designed cross-cyclical policies, and innovate and improve instruments of the structural monetary policy. It will guide financial institutions to step up support for the fields that are in line with the new development philosophy, and encourage them to continuously increase the number of first-time small business borrowers and increase the issuance of unsecured loans to small businesses, Sun said.
During the first 10 months of this year, China's financial system has helped firms save a total of 1.25 trillion yuan ($188.8 billion) through cuts in interest rates and bank charges, allowing qualified micro, small and medium-sized enterprises to defer payment on loan principal and interest. It is expected that the country will meet its annual target to help businesses save 1.5 trillion yuan for the whole year to support the real economy.
Liang Tao, vice-chairman of the China Banking and Insurance Regulatory Commission, said the banking sector has deferred payments on more than 3.7 trillion yuan of loan principal and interest, giving strong support to the financial and social recovery.
"Banks have shouldered part of the cuts in service fees and lowered their costs by optimizing risk control and strengthening management. Fee reductions will not affect their steady and sound operation," Liang said.
By the end of September, new financing for micro and small businesses was 3 trillion yuan, an increase of 1.2 trillion yuan from the same period last year. The funds supported 31.28 million small business entities, up by 21.8 percent on a yearly basis.
The average rate of new loans to small businesses that have a total credit line of up to 10 million yuan for each borrower was 4.92 percent in September, falling by 0.96 percentage point from December.
In a financial stability report published on Friday, the PBOC said it will keep optimizing the regulatory framework for financial holding companies, and implement market access management and continuous regulation of such companies in accordance with laws.
Chen Jia contributed to this story.