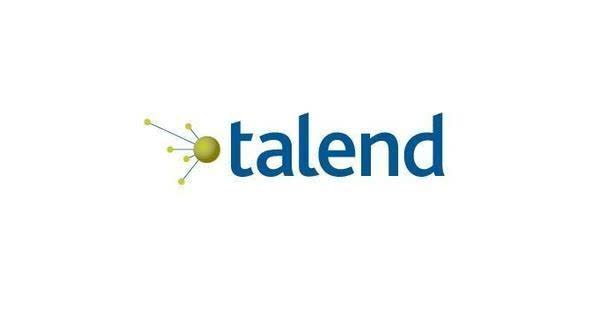 Source: Opensource-IT
Talend (TLND) remains an attractive candidate to bet on the evolving data management market. Snowflake's (SNOW) IPO provides more visibility for data management players in adjacent segments. Talend's leadership in data integration and data quality will drive sustainable growth. Macro headwinds continue to mask the company's potential as it migrates more customers to its cloud platform. I expect sentiments to improve as Talend grows its cloud subscription business. At 5x P/S, I find its valuation attractive as macro headwinds fade.
The company's last earnings result was impressive. By business segment, the shift to cloud deployments continues to drive ARR. This is a good development for investors betting on the reliable nature of cloud subscription revenue. Professional services revenue was in-line, which is impressive. Going forward, the shift to cloud subscription will remain a headwind to professional services revenue. By vertical, Talend continues to win in segments with huge data exchange velocities, like e-commerce and healthcare.
By customer type, new customers continue to drive subscription revenue, highlighting the headwinds to the consumption of Talend's products by existing customers. The company doesn't break out customers with ARR greater than $1 million. Rather, it breaks out customers with ARR greater than $100k. This is a continuous sign that Talend isn't benefiting much from digital transformation initiatives in the upper range of the large enterprise space. Overall, it appears the company's growth factor remains susceptible to macro volatility given its decelerating DBNER print.
I am impressed by Talend's pace of innovation via its Data Fabric platform. The partnerships with top players Amazon (AMZN), Snowflake, and Cloudera (CLDR) suggest the company is executing its strategy in the data integration and quality part of the data management space. While Talend's hiring pace has been muted, I expect the tailwind of digital transformation initiatives to propel all data management players. The rapid growth of its cloud segment is also reassuring. I remain wary of the company's seat-based pricing. Most SaaS players are shifting to usage-based pricing to move up the priority list of CIOs' budgets. As more data platforms like Snowflake adopt usage-based pricing, I expect Talend to be impacted by competitive pressure. The current pricing model appears to benefit gross margins. The company's gross margin continues to expand to reflect the high margin of its subscription business.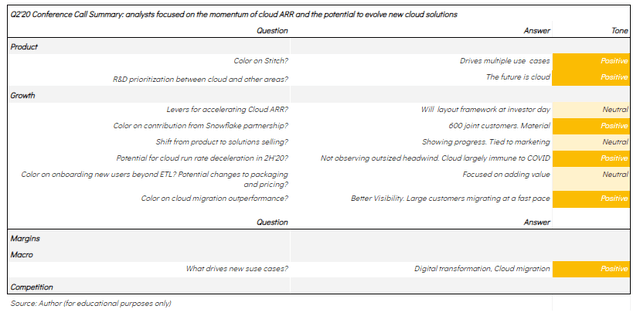 Source: Author (using data from conference call transcript)
In the near term, cloud hosting costs will be a headwind to gross margin expansion. The incentive to sales reps to accelerate the shift to cloud subscription appears to be a temporary headwind to operating margin, as SG&A % of revenue didn't improve last quarter. Talend guided that Q2 will be the trough for operating cash flow. The Street is still worried about cash burn. The full-year FCF guidance of -$37 million – $32 million means deferred revenue growth, and working capital won't be sufficient to offset negative earnings contribution to operating cash flow. I reckon this is also due to the transition to cloud subscription, driving more sales incentives. It is reassuring to know that Talend is reinstating its cloud ARR target of $100 million for the full year. The company's current assets are just sufficient to cover its near-term liabilities. Managing EPS and billings will be challenging amid its cloud migration. The billings headwind was also worsened by customers demanding flexible payment terms during the peak of the COVID-19 crisis. Talend's huge exposure to EMEA and APAC isn't helping matters either.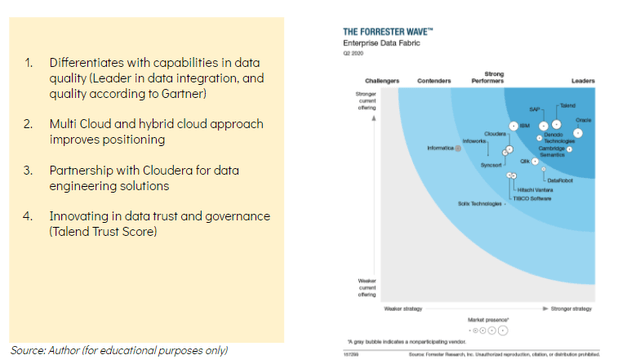 Analysts are worried about Talend's future as more data platforms like Snowflake onboard data prep capabilities. Talend's pace of innovation will be a challenging feat to match. Besides the company's open-source origin, the recent updates in data quality highlight its ability to evolve its platform. Talend's recent acquisition of Stitch suggests it is more focused on citizen developers, which is a compelling positioning.
Investors need to overlook short term cash flow volatility. The improving pace of the migration of customers from on-prem to its cloud platform serves as a better yardstick of what to expect in the future. Subscription growth has been steady above 20%. While downgrades have impacted expansion rates, I expect more normalization as the macro environment improves.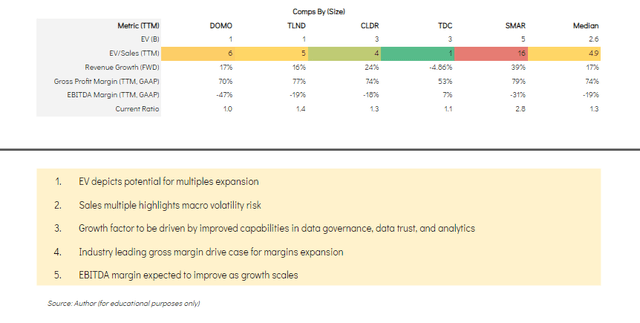 Some European countries are observing a second wave of the COVID-19 crisis, which is worrisome. Talend took a massive hit during the peak of the first wave due to its huge geo exposure. The company's cash position provides some assurance that it can manage through the current cloud transition. It will be good to realize more cost savings, as margins barely improved since the beginning of the year.
Talend's valuation is reflecting worries about the volatile macro environment. The company's ability to innovate suggests it will keep gaining market share. Its recent partnerships highlight the importance of its platform. The company's recently added capabilities also highlight its stronghold and passion for adding value in data governance and integrity. This can also be chalked to the strict data regulations in Europe. Regardless, it's a win-win for Talend and its customers.
Conclusion

At the current valuation, investors need to develop the required resilience to sail past the current period of uncertainty. Talend's growth factor will appear more attractive as the numerous headwinds fade. These headwinds include reduced professional services revenue, which is impacted by the shift to cloud subscriptions. Macro volatility caused by COVID-19 and the billings shift from on-prem to cloud subscription. Beyond these temporary headwinds, Talend has what it takes to maintain double-digit growth in the data integration space.
The new management team has a firm grasp of the required strategy to accelerate growth. Further cost optimization efforts will assure investors that the growth of its cloud business can be sustained as we exit the year.
Disclosure: I/we have no positions in any stocks mentioned, and no plans to initiate any positions within the next 72 hours. I wrote this article myself, and it expresses my own opinions. I am not receiving compensation for it (other than from Seeking Alpha). I have no business relationship with any company whose stock is mentioned in this article.