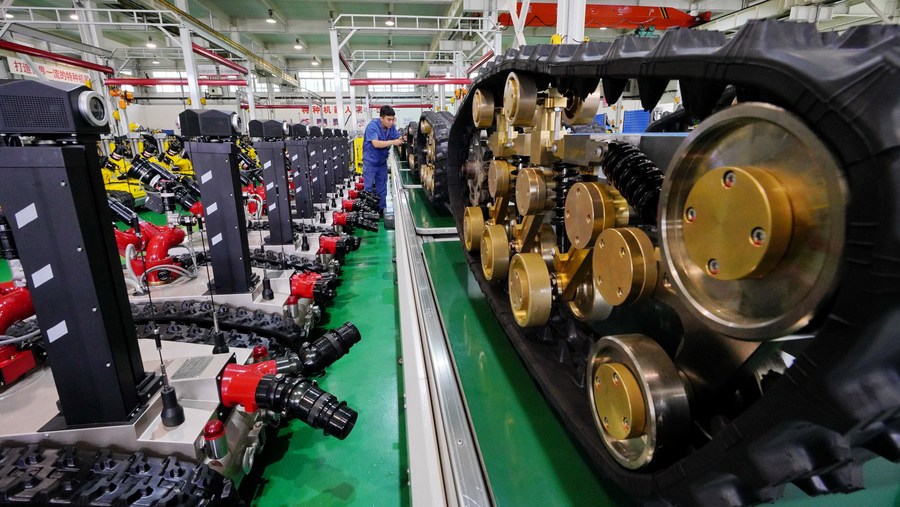 The profits of China's major industrial firms grew for a third straight month in July, suggesting that the country's economy is gradually gaining momentum with the help of effective government measures to control the COVID-19 outbreak and resume production.
Analysts said the acceleration in profits in July was mainly due to government measures to boost resumption of work and production across the whole industrial chain at a faster pace, as well as a rebound in production and sales. They expected the rising demand will continue to boost industrial profit growth in the next few months.
The National Bureau of Statistics said on Thursday that profits at China's major industrial firms rose 19.6 percent year-on-year to 589.51 billion yuan ($85.71 billion) in July, improving from 11.5 percent growth in June.
Total industrial profits in the first seven months of this year fell 8.1 percent year-on-year to 3.1 trillion yuan, but easing from a 12.8 percent dive in the first half, NBS data showed.
Profit growth in August was aided by significant recoveries in key sectors, including equipment and high-tech manufacturing as well as higher returns in business investment, said Zhu Hong, a senior NBS statistician.
In July, profits in the equipment manufacturing sector jumped by 44.3 percent from a year earlier, with automotive manufacturing seeing a profit growth rate of 125.5 percent, according to Zhu.
"The continuous recovery of industrial profits in July was mainly affected by the rebound in global commodity prices, the narrowing decline in industrial product prices and the government's proactive fiscal policies and active moves to lower costs for enterprises," said Wu Chaoming, deputy dean of the Chasing Institute of Chasing Securities.