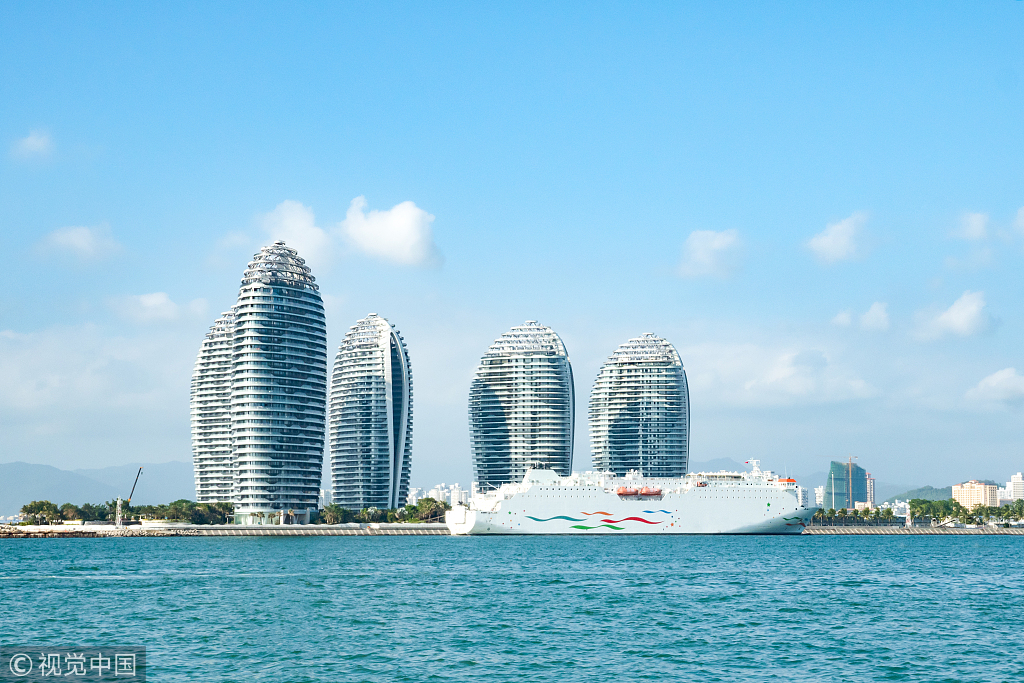 China's Hainan Island, located at a similar latitude with world-renowned holiday resort Hawaii, is again among the top choices for domestic tourists to spend their Spring Festival, which falls on Jan 24 and is one of the nation's most important festivals, said a report from the country's largest online travel agency, Ctrip.com Group.
The Ctrip report on the 2020 Spring Festival travel market forecast disclosed that Hainan will become the largest destination for people to travel by air. Among the top 10 hot routes, five of them head for Hainan, the country's only tropical province, which is turning into a popular place for people to escape the cold winter in the north.
It said Beijing, Shanghai, Zhejiang, Jiangsu and Guangdong are the top five cities and provinces for people to spend the traditional holiday in another place while Hainan, Yunnan, Heilongjiang, Sichuan and Henan are the top destinations set to host millions of holiday spenders.
As temperatures drop in the vast northern regions, it has become trendy for people, especially retirees nicknamed "migratory birds", to move for a long stay in warm places such as Hainan Island, to avoid the cold and enjoy its blue sea, pleasant sunshine, clean air, delicious food and a mixture of local and international cultural and entertainment events.
Flights from Beijing to Sanya, a coastal resort city at the southern tip of Hainan, for instance, doubled from 11 to 22 flights a day starting Oct 27, said Ctrip.
Increasing promotions by tourism authorities at home and abroad also help people learn more about the unique resources for leisure on the tropical island, while a larger purchase quota at the island's offshore duty-free shops also are making Hainan more attractive to tourists, especially the younger generation, according to local officials.
In April 2011, the State Council gave Hainan permission to run a pilot offshore duty-free program in an effort to make the island a world-class tourist destination. The per-capita duty-free shopping quota in Hainan was raised to 30,000 yuan ($4,287) per year from the previous 16,000 yuan since December 2018, without limits on the number of purchases.