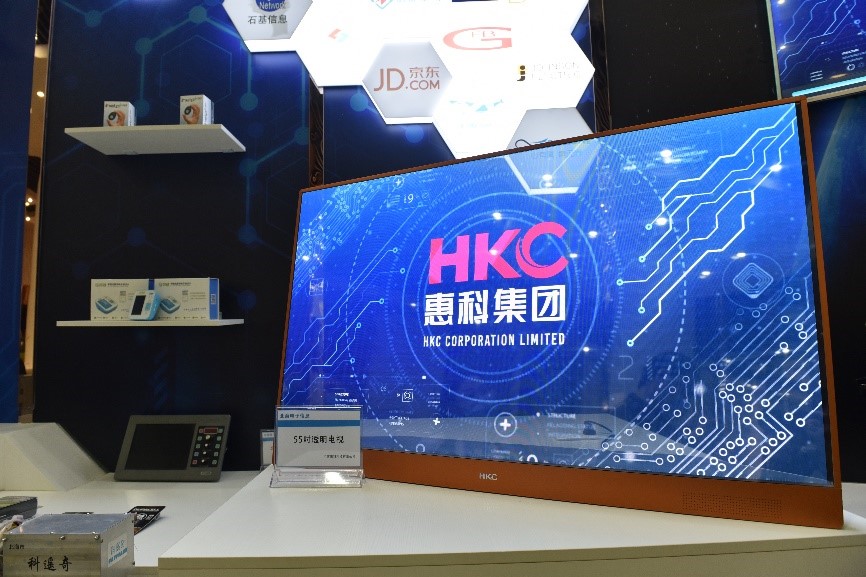 With a core focus on software and information technology, the Southwest Chinese city of Beihai has been ramping up efforts to develop digital economy, aiming to foster an industrial cluster that combines big data, fintech, e-commerce and artificial intelligence.
Located in the Guangxi Zhuang autonomous region, Beihai lies in the coastal area of Beibu Gulf, the most convenient seaborne logistics passage from China to Southeast Asia and Europe. As a major city involved in the Belt and Road Initiative, it plays a significant role in international land-sea trade and cultural communications.
Since the beginning of 2000, companies in traditional manufacturing hubs in southeastern China, such as Guangzhou and Shenzhen, have been moving to Beihai due to its advantages in labor forces, natural resources and ecological environment.
Prioritizing the electronic information sector as a growth engine, the Guangxi Beihai industrial zone has primarily built up an economic structure of food and medicine, machinery manufacturing, new materials and high-end service industries.
With JD, China Electronics Cooperation, HKC, 3Nod Digital Group and 1,643 enterprises, the zone saw industrial output above designated size hitting 26.73 billion yuan ($3.98 billion) from the January-September period this year.
HKC, a world-leading LCD screen manufacturer and core component supplier for Apple and Huawei, moved its production base from Shenzhen to Beihai in 2005. "Beihai is a beautiful costal city with unique geographic advantages, especially convenient sea transportation and favorable business environment," said Wang Zhiyong, chairman of HKC Electronics Co Ltd in an interview with a local media in Beihai one year ago.
In 2018, the company has invested a total of 54 billion yuan in four production projects, including smart mobile terminal, intelligent TV, 8.6 version LCD screen and glass substrates, in a move to deepen integrating the industrial chain on digital manufacturing, both upstream and downstream.
Although hit by the COVID-19 outbreak in the first few months of this year, HKC resumed work in an orderly manner and saw intelligent TV production hitting 7.04 million units from January to Septmber, and the number is expected to exceed 10 million by the end of 2020, according to Wang Chengbin, vice-president assistant of HKC Group.
"We used to be the contract manufacturer of LG, Xiaomi, Samsung and Kongka and adopted the OEM or original equipment manufacturer model, but are now making efforts to develop products with independent design and our own technology," Wang added, "by enhancing innovation, HKC is to build up a brand with global competitiveness."