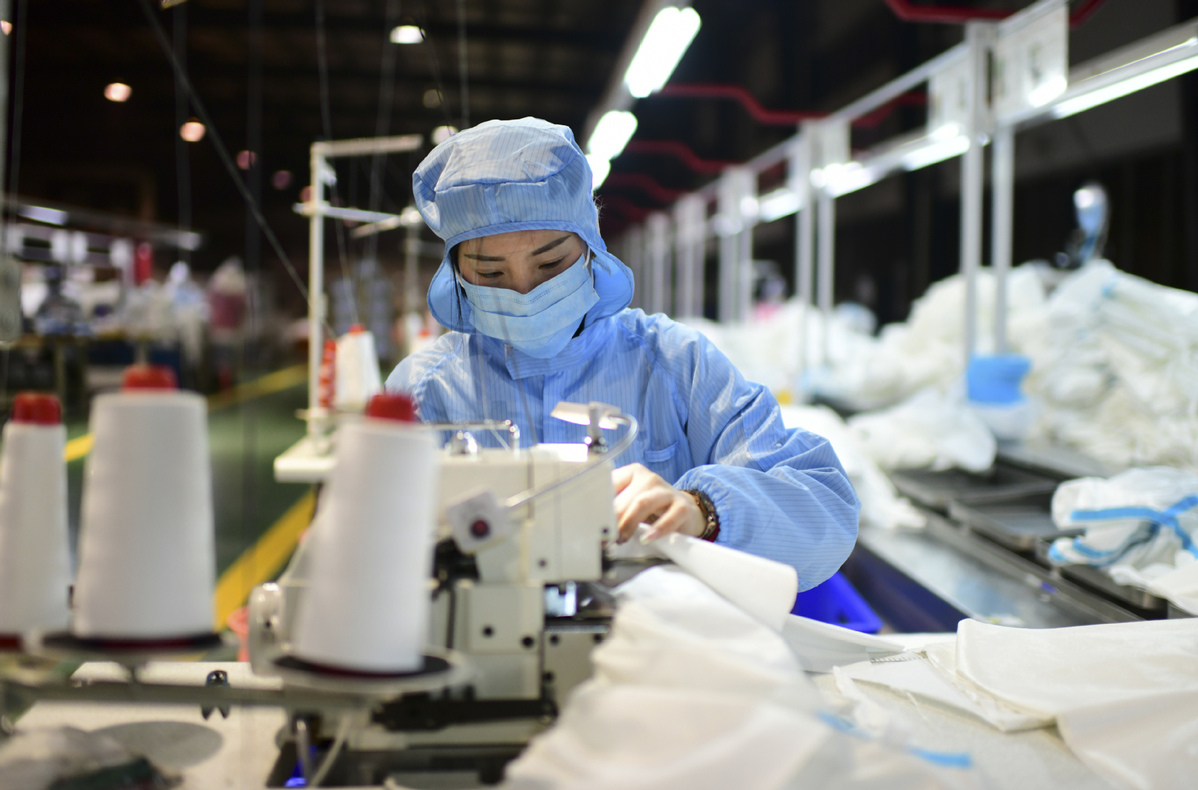 China will help small and medium-sized companies in batches to resume work, as only 30 percent of 2.4 million major SMEs have restarted operations, China's top industry regulator said on Tuesday.
"Accelerated efforts will be made in classifying SMEs into different risk levels to offer help accordingly, step-by-step," said Shu Zhaohui, an inspector in the industrial policy and regulation department of the Ministry of Industry and Information Technology.
Shu noted a group of SMEs was indeed faced with difficulties in resuming normal operations, and the smaller those companies are, the lower the chances of them starting again will be.
To relieve the problem, the MIIT is ramping up efforts in collaborating with big companies and related supply chains to resume operations, as the move will play an important role in driving SMEs in resuming work too.
"The ministry has made clear the first batch of two lists of demand from big companies, and urged different provinces to supervise and offer support," Shu said.
The lists involved a total of 25 sectors, including medical machinery, daily necessities and vehicle manufacturing, 51 big companies as well as 938 suited supply chain firms.