The man dubbed the "father" of Iran's alleged nuclear weapons program, Mohsen Fakhrizadeh, who was assassinated outside Tehran on Friday had been on an Israeli Mossad hit list for years, according to reporting in The New York Times and Times of Israel.
Israeli spy officials have long believed Fakhrizadeh, who succumbed to his wounds in a Tehran hospital after the suicide bombing attack on his vehicle, is the architect of Iran's atomic weapons program.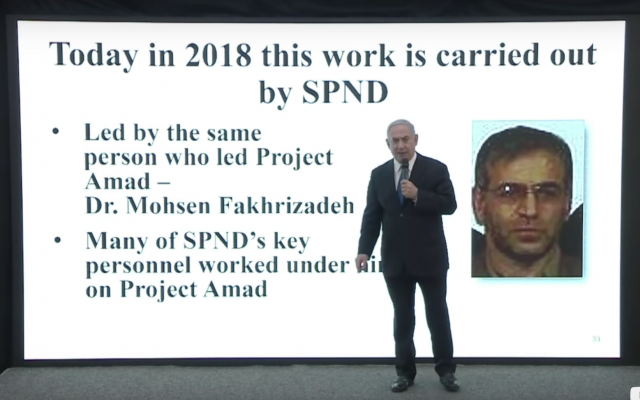 Iran has consistently maintained that its nuclear development is for peaceful domestic energy purposes, however.
Here's the key section from The New York Times report:
A shadowy figure, Mr. Fakhrizadeh had long been the No. 1 target of the Mossad, Israel's intelligence service, which is widely believed to be behind a series of assassinations of scientists a decade ago that included some of Mr. Fakhrizadeh's deputies.

Iran never agreed to demands from the International Atomic Energy Agency, the United Nations' nuclear monitoring agency, to let their inspectors question Mr. Fakhrizadeh, saying he was an academic who lectured at the Imam Hussein University in downtown Tehran.
The Times then goes on to cite specific intelligence as well as an IAEA briefing that disclosed his work overseeing cutting edge programs allegedly related to development of nuclear warheads:
Mr. Fakhrizadeh was an academic, but a series of classified reports, notably a lengthy 2007 assessment done by the C.I.A. for the George W. Bush administration, said the academic role was a cover story. In 2008, his name was added to a list of Iranian officials whose assets were ordered frozen by the United States.

That same year, his activities were disclosed in an unclassified briefing by the I.A.E.A.'s chief inspector. Later, it became clear that he ran what the Iranians called Projects 110 and 111 — an effort to tackle the most difficult problems bomb designers face as they try to make a warhead small enough to fit atop a missile and make it survive the rigors of re-entry into the atmosphere.
Perhaps the most obvious indicator that Israel was secretly behind Friday's killing (and likely with assistance from US intelligence), is that Fakhrizadeh was singled out by Israeli Prime Minister Benjamin Netanyahu in a 2018 televised speech attempting to prove Iran is seeking a nuclear bomb right under the noses of nuclear inspectors connected to the 2015 JCPOA.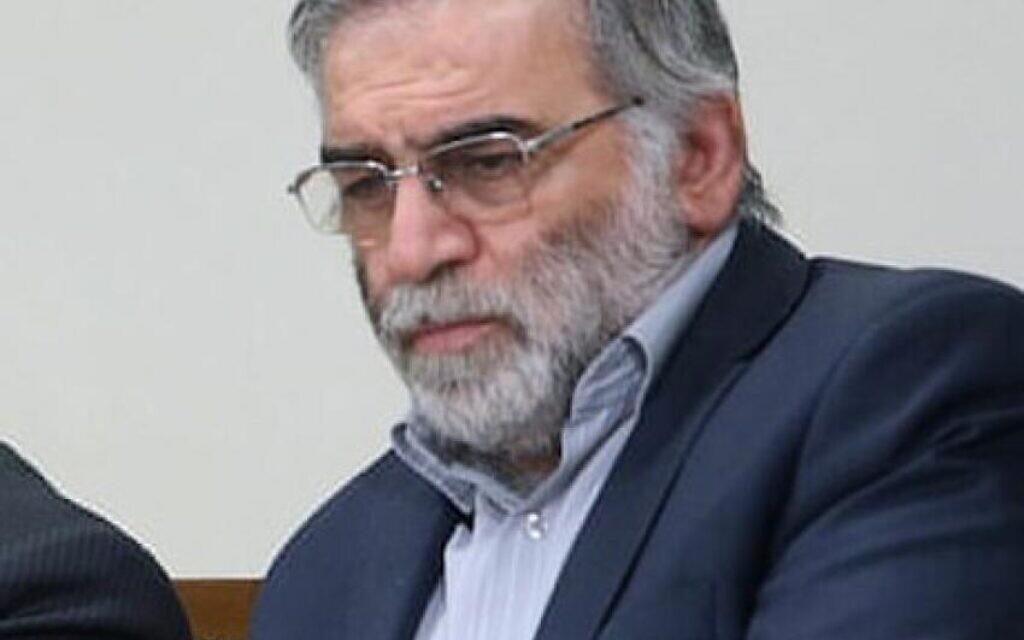 Netanyahu described of an organization within Iran's defense ministry called S.P.N.D. that "You will not be surprised to hear that S.P.N.D. is led by the same person who led Project Amad, Dr. Fakhrizadeh." 
And as Times of Israel recounts: 
When Netanyahu revealed then that Israel had removed from a warehouse in Tehran a vast archive of Iran's own material detailing its nuclear weapons program, he said: "Remember that name, Fakhrizadeh."
Just hours after the assassination, which drove international headlines Friday, Iranian Foreign Minister Javad Zarif said there were "Serious indications of Israeli role" in killing of Fakhrizadeh, and other officials have vowed a serious response, which they also blame on the United States.
The extent of the Mossad's remarkable intelligence and operational reach inside the Islamic Republic must be quite unsettling for the mullahs.

— Mark Dubowitz (@mdubowitz) November 27, 2020
In past brazen killings of Iranian scientists, foreign intelligence agencies are believed to have worked through local proxies to conduct the hit such as the Iranian opposition movement and paramilitary group Mujahedin-e-Khalq (MEK).