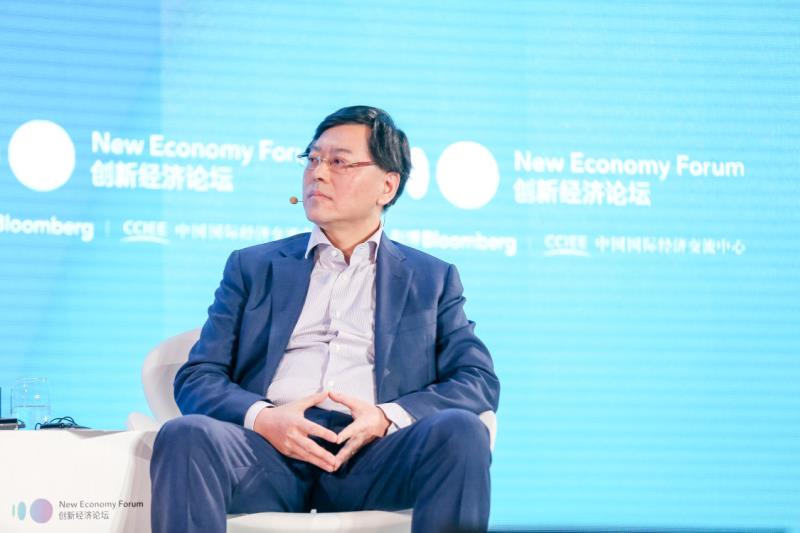 China and the United States should collaborate with each other and have an open mind to propel technological innovation and the application of new technologies, said business leaders and experts.
US-China technology and supply chain decoupling will hurt the interests of the two countries, and it is difficult to realize, said Yang Yuanqing, chairman and CEO of Lenovo Group, underlining the importance of mutual trust.
"Technology should serve all the people around the world. It is not only a moral thing, but also in accordance with the laws of economics," said Yang in a panel discussion at the New Economy Forum co-organized by the China Center for International Economic Exchanges and Bloomberg.
Although there are setbacks on the backdrop of technology globalization, the openness and sharing of technological innovation will be the unchanged direction, he added.
"As a private enterprise, Lenovo has grown up with China's reform and opening-up… In the past 30 to 40 years, foreign enterprises came to China and made full use of the cheap Chinese labor market for manufacturing, making China the world's factory," Yang noted.
Yang added the market-oriented economy has promoted the development of many private enterprises, including Lenovo, which has accumulated financial resources and competitiveness in the domestic market and learned advanced management experience from the West.
"Lenovo has always adhered to the strategy of combining 'globalization' with 'localization' on its path of international development, " he said.
Gary Dickerson, president and CEO of Applied Materials, said no companies or countries can build their own ecosystem just by themselves and he does not see that happening in five or 10 years.
The ones that grow the fastest are those that cooperate with others the most, Gary added.
Jerry Yang, founding partner of AME Cloud Ventures and co-founder of Yahoo, said China and the US need to carry out cooperation in the field of innovation and build a certain degree of mutual trust to benefit people of the two countries.
"Innovation and science have no boundaries. China and the US should have an open attitude, communicate with each other, and jointly support the development of new technologies," said Huai Jinpeng, executive vice-president and chief executive secretary of the China Association for Science and Technology.