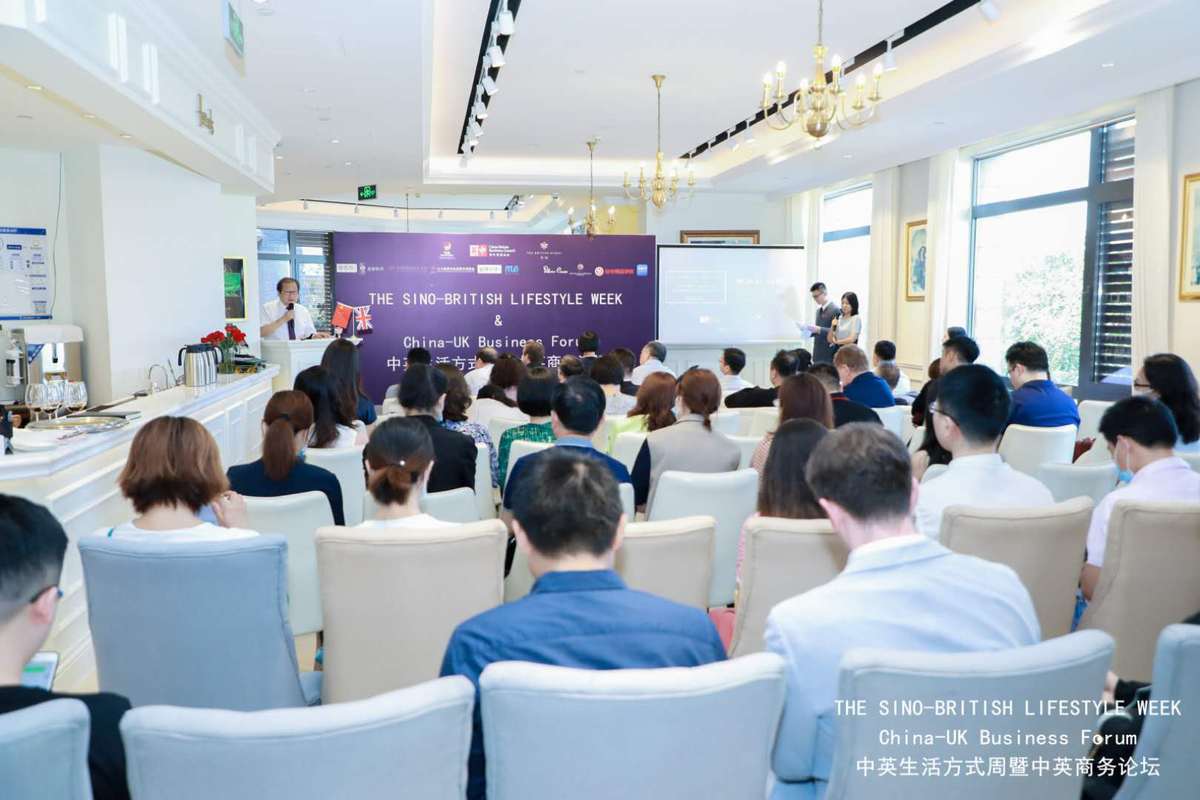 The 2020 Sino-British Lifestyle Week and the China-UK Business Forum was launched at the British House in Beijing on Friday and will last until Aug 18.
The event will promote more selected brands of clothing, dining, living and technology from both Chinese and British firms such as Dyson, Yao and Shun Peony, Silver Cross, Zhenbei cashmere, and Me Water compared to the annual event in the past.
Activities such as an autistic children painting exhibition, Chinese-English theatrical music afternoon tea and a future day for children and adolescents will also be held.
Aiming to promote the Chinese and British lifestyles, and to explore a shared new economic model after the COVID-19 pandemic, guests will discuss how an enterprise should handle difficulties from the pandemic and how Chinese and British brands can expand market via livestreaming.
The event is considered as a platform facilitating commerce and culture communication between China and UK.
Tom Simpson, China-Britain Business Council managing director of China operations, said during the event's opening, the retail sector in China showed a promising V-shape recovery. Consumption began to go up after a low-period from January to March, particularly during the May Day holidays. And most entities in retail sectors such as restaurants, cinemas and gyms have now reopened, representing strong resilience and vitality.
Jin Hong, deputy director general of the Trade Development Bureau of China's Commerce Ministry, said during the opening ceremony that China boasts the biggest middle-income population, forming a huge consumer market. Similar events such as British brands exhibitions have held in more than 20 cities in China since 2013, gaining great popularity among Chinese consumers. These events boost not only friendship but also cooperation. The lifestyle week launched first in 2017 has received a positive result.
Jin Xu, chairman of the China Association of International Trade, said he witnessed a lot of great cooperation and sound relationships between China and the UK. China is the biggest overseas student market for the UK and the country representing the largest source of tourists, plus Chinese people are also the biggest foreign investors in the UK. He believes China and the UK both have great expectations for cooperation.