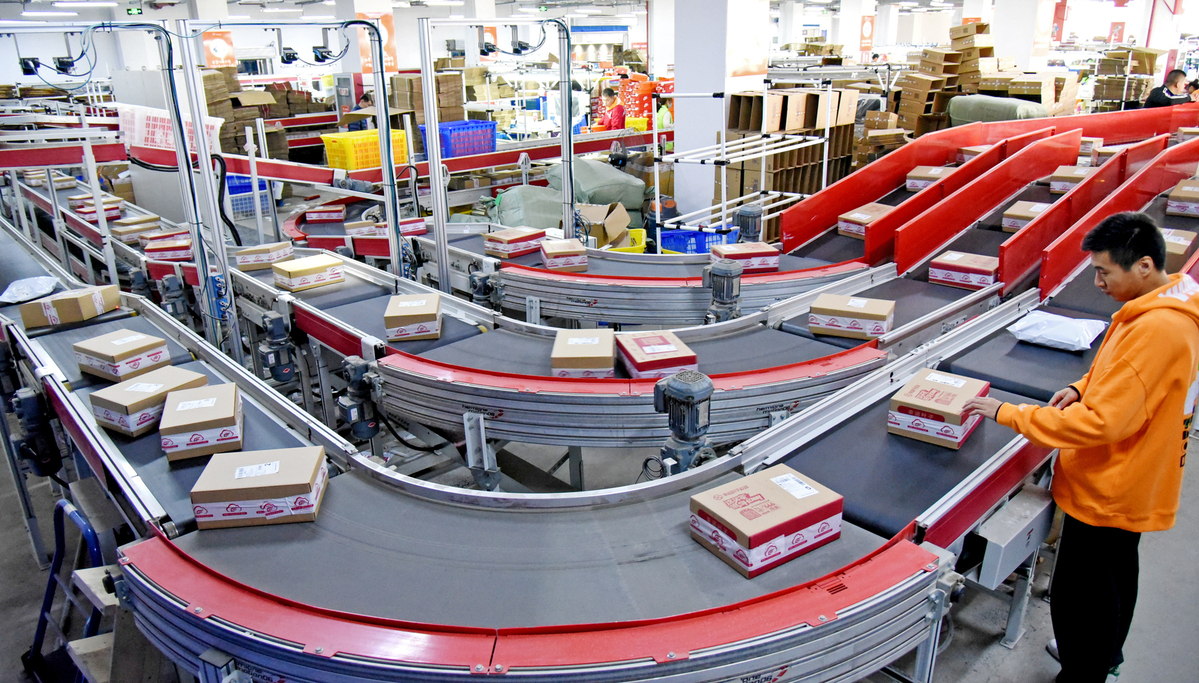 Some 675 million packages were handled on Tuesday, Singles Day, hitting a new record, according to the State Post Bureau.
The figure is an increase of 26.16 percent compared with last Nov 11's online shopping spree.
The busy time for delivery services will last for a few days, and the bureau estimated 2.97 billion packages are expected to be handled from Nov 11 to 16, an increase of 28 percent.
During this period, an average of 490 million packages are expected to be delivered every day, double the daily delivery amount during off-peak times.