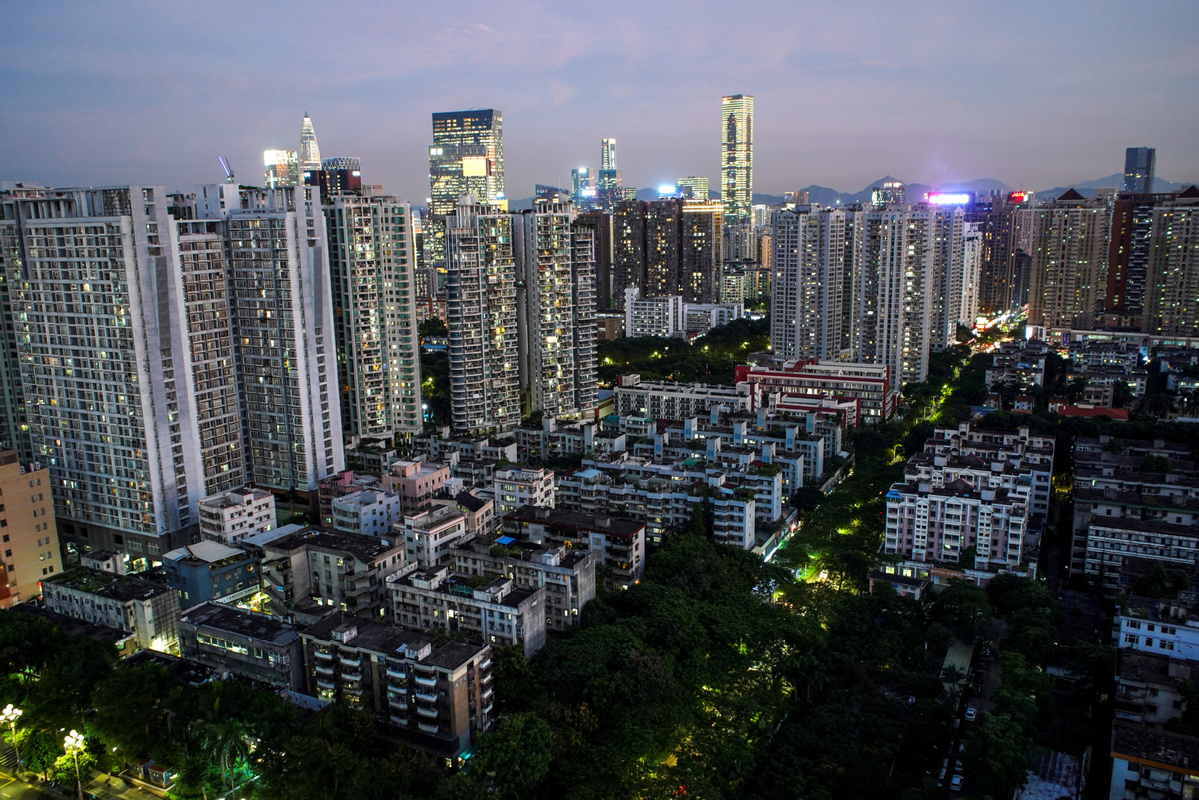 Shenzhen has continued to carry out business environment reforms despite the novel coronavirus outbreak.
As of Wednesday, more than 97 percent of enterprises with annul revenues exceeding 20 million yuan ($2.88 million) had resumed operations.
In fact, Shenzhen's business environment is already leading the nation. Private companies account for 97.8 percent of total registered businesses.
Aiming to forge the world's top business environment, the municipal government at the beginning of last month released a list of 210 reforms it wants to accomplish this year, which marks the 40th anniversary of the special economic zone's establishment.
On Wednesday, government officials from multiple departments jointly announced details of reform tasks at a news conference. Fourteen major aspects were covered, such as cross-border trade, fundraising, public services and legal support.
New company registrations, including setting up social insurance and tax accounts, will take only one day and cost almost nothing.
The city's financial service project for entrepreneurship and innovation is expected to raise 20 billion yuan by the end of 2020.
As for cross-border trading, Shenzhen Customs has initiated an "intelligent port" data platform and set up pilots using a one-stop model at inland ports.
With more and more technology companies going abroad, the city is setting up a research center to assist them with legal affairs in foreign nations. In addition, a trading center for intellectual property rights and technological achievements is also in progress.