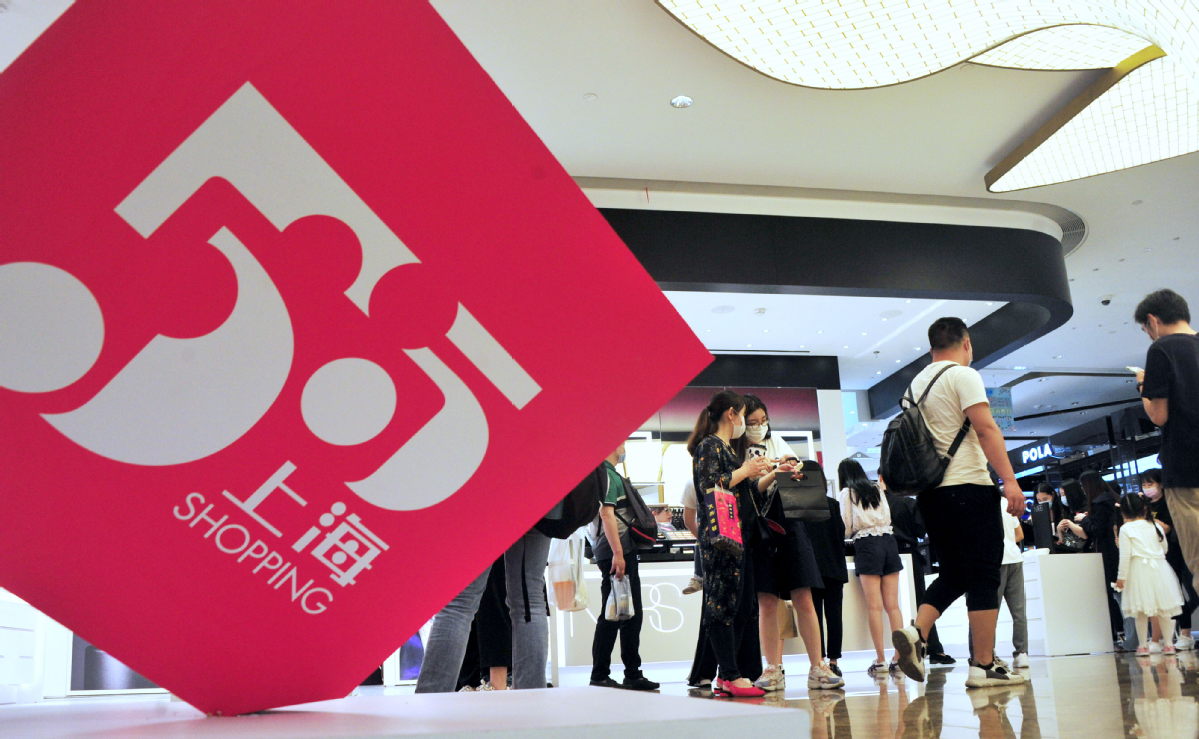 The May 5 Shopping Festival, the first comprehensive shopping carnival initiated by the Shanghai municipal government, has helped the city's total consumption return to the same level of last year over the past two months, reviving confidence and facilitating economic recovery in general, said the government at a news conference on Wednesday.
The shopping festival attracted more than 520,000 online commercial platforms and nearly 100,000 offline retailers. The total consumption value registered in brick-and-mortar stores in Shanghai over the two months starting from May 5 reached 284.6 billion yuan ($40.6 billion), which is on par with the total consumption seen during the same period last year, said Hua Yuan, director of the Shanghai Municipal Commission of Commerce.
The city's total online retail sales during the shopping festival reached 255.1 billion yuan, up 23.5 percent year-on-year. Livestreaming has not only prevailed on online platforms but also helped to boost the sales of physical stores. More than 290,000 livestreaming shows were staged during the two-month shopping festival, which translated into at least 950 million views, according to the commission.
The shopping festival has also helped export companies get through difficulties incurred by the COVID-19 epidemic. Online retailers such as Xiaohongshu and iBailian reduced commissions and provided rapid settlement for export companies operating on their platforms. Therefore, nearly 1,000 export companies reaped nearly 5 billion yuan of turnover by shifting their focus to the domestic market in the past two months.
More than 300 celebrated brands from home and abroad released over 1,500 new products during the shopping festival. A total of 240 flagship stores of all kinds were opened in Shanghai in the second quarter, which was four times the number recorded in the first quarter.