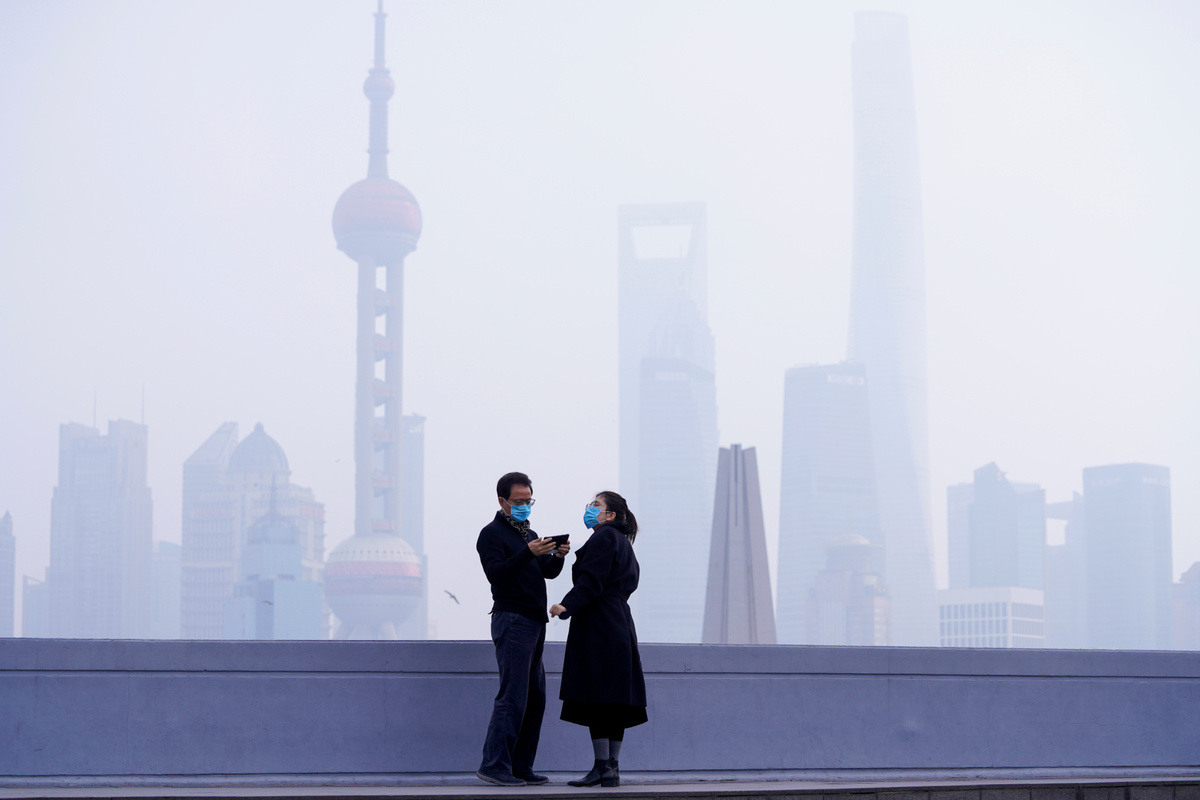 At a time when the whole country is preventing and controlling the epidemic of the novel coronavirus, the Shanghai Municipal Human Resources and Social Security Bureau, Shanghai Municipal Healthcare Security Bureau and Shanghai Municipal Finance Bureau jointly announced on Monday four major policies to ease local companies' burdens to ensure normal operation.
According to Fei Yuqing, deputy head of the Shanghai Municipal Human Resources and Social Security Bureau, for companies which remain at their current headcount or minimize layoff rates, the municipal government will return to companies and the employees 50 percent of the unemployment insurance which they paid in the previous year. It is estimated 140,000 companies will benefit from this policy in 2020, with the total reduced burden valued at 2.6 billion yuan ($371 million).
The time frame for the adjustment of social security payment base will be postponed by three months, with the new period set from July 1, 2020 to June 30, 2021. It is estimated companies in Shanghai will see their social security payments reduced by 10.1 billion yuan this year, among which is 6.4 billion yuan in endowment insurance and 3.34 billion in medical insurance.
Companies can make a supplementary payment of social security fees three months after the epidemic ends. No overdue fine will be charged. Employees' payment record for social security will not be affected by belated payments.
For local companies which have organized online vocational training during the epidemic, 95 percent of training fees will be subsidized by the districts where the companies are based. New business models, such as e-commerce platforms, can also be included in this subsidy plan.