Alle skal børn skal have mulighed for at gå i SFO!
Der er sket en drastisk stigning i forældrebetalingen til SFO flere steder. Det betyder, at nogen forældre vælger SFO'en fra. Men det går særligt ud over nogle af de socialt udsatte børn, der netop ville have rigtig godt af det fællesskab, der er i landets SFO'er.
Hvad synes du om forslaget?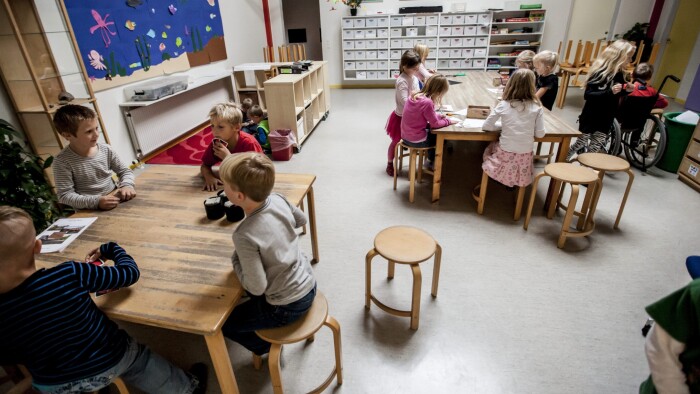 SF vil have loft over forældres betaling til SFO – S kalder forslaget 'sympatisk'
Det rammer socialt udsatte børn, når SFO-prisen stiger, advarer SF.