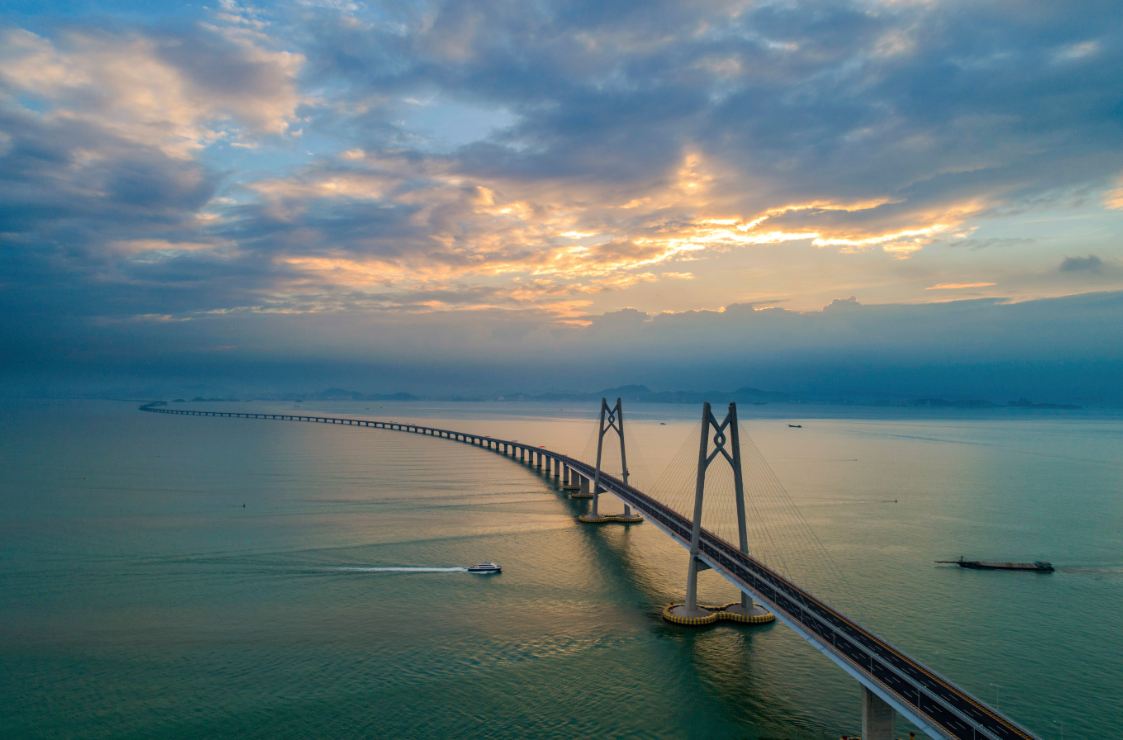 Building a comprehensive science and technology center in the Guangdong-Hong Kong-Macao Greater Bay Area will help better upgrade industries in Guangdong province, officials said on Wednesday.
"We will actively participate in the construction of an international science and technology center in the Greater Bay Area, which is of great importance for our industrial upgrade and high-quality development," said Liang Weidong, the Party Secretary of Dongguan.
Thanks to years of industrial upgrading, Dongguan's economy is expected to grow by over 7 percent year-on-year in 2019, according to Liang.
Dongguan's imports and exports grew by about 2 percent on a yearly basis last year, amid rising pressure from trade friction between China and the United States, he said.
Liang, also a deputy to the provincial legislative meeting, which opened on Tuesday in Guangzhou, the capital of Guangdong province, said advanced manufacturing, which is closely linked to technology innovation, will play a key role in Dongguan's economy.
"Dongguan's future economic development will rely on the industrial upgrade and advanced manufacturing, which is a result of technological innovation," said Liang.
According to Liang, Dongguan will start construction of the second phase of a spallation neutron source project in the city and set up new materials research and development institutes.
In a government work report to the annual session of the provincial legislative meeting, Ma Xingrui, governor of Guangdong, said the province would accelerate construction of an international science and technology innovation center within the Greater Bay Area.
"We will start construction of a comprehensive national-level science and technology center, build a technology innovative corridor linking Guangzhou, Shenzhen, Hong Kong and Macao," said Ma.
Guangdong's economy is predicted to grow by about 6.3 percent year-on-year to more than 10.5 trillion yuan ($4.03 trillion) in 2019, according to the government work report.
According to Ma, nine cities in Guangdong, which are included in the Greater Bay Area, will optimize procedures for market access, intellectual property protection and government service, for better integration of industrial and business resources.
High-quality and advanced manufacturing, along with technological innovation, have helped drive Guangdong's healthy economic growth and would better integrate resources in the Greater Bay Area, said Lin Jiang, an economics professor at the Lingnan College under the Sun Yat-sen University.
"A streamlined business environment in Guangdong will also help better attract investment, technology and talent," said Lin.
The province has also reformed 106 items concerning administrative approvals, significantly simplifying business operation procedures and helping attracting international businesses, with GE and BASF launching projects in Guangdong last year.
"Guangdong's vast market and sound business environment are reasons why BASF chose the province for the project," said Stephan Kothrade, president for Asia-Pacific and China operations at BASF.