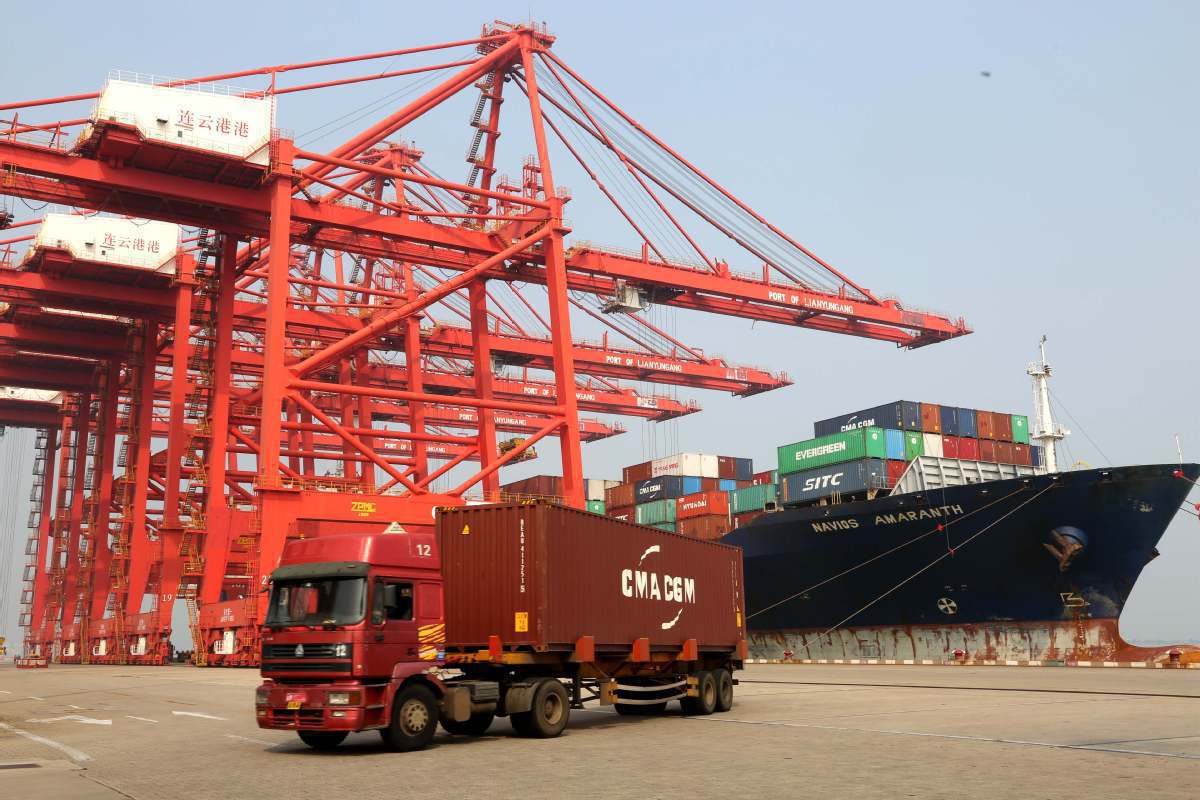 Chinese companies showed strong momentum in expanding sales channels in emerging markets despite the novel coronavirus outbreak weighing on exports in the first two months of this year, a commerce official said.
Chinese manufacturers' ability to explore emerging markets has continued to improve, with their exports to emerging economies rising 3.7 percentage points to 51.8 percent of China's total exports during this period, said Li Xingqian, director-general of the department of foreign trade under the Ministry of Commerce.
In the meantime, he said China's shipment of high value-added goods, such as integrated circuits and automobiles, grew notably amid the coronavirus outbreak, increasing by 10.5 and 0.3 percent respectively.
While supporting the production resumption of export-oriented firms, the government has highlighted key areas and paid close attention to the core parts of the industrial chain and leading companies, as well as key links in field of foreign trade.
Eager to encourage export-oriented firms to flexibly use policy tools such as export credit insurance to develop their business, China has also enhanced support for trade financing and given full play to the role of export credit insurance to help companies cope with the impact caused by the virus.
Li added it is necessary to further expand coverage of short-term insurance, introduce targeted professional services, improve underwriting efficiency and innovate underwriting modes to help companies strengthen export risk management and cut potential corporate losses amid the epidemic.