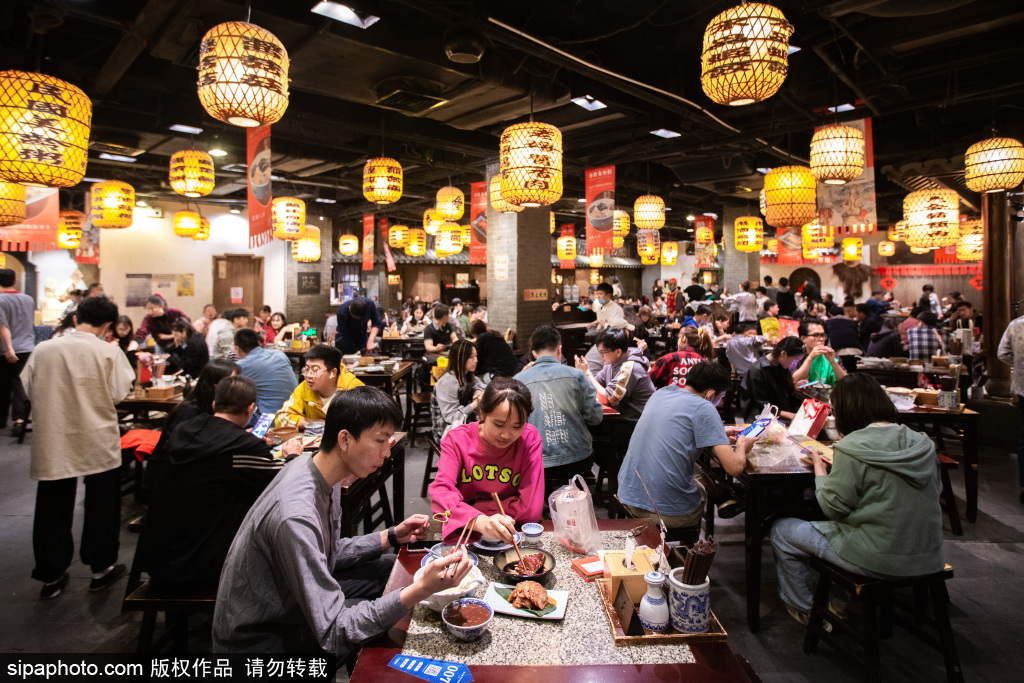 Sales revenue of key Chinese retail and catering businesses reached 1.6 trillion yuan ($235.65 billion) between Oct 1 and Oct 8, according to the Ministry of Commerce, and average daily sales also grew 4.9 percent on a yearly basis.
Thanks to a nationwide spending boom during the National Day and Mid-Autumn Festival holidays, national consumption demand increased and market sentiment continued to rise, the ministry said in a statement.
Driven by various promotional events and activities organized across the country, demand for basic consumer goods such as food and clothing grew steadily, while sales of other products, including organic food, automobiles, smart home appliances, gold and silver jewelry surged notably.
Under China's strict epidemic prevention and control measures, the ministry said new types of consumption such as online shopping, livestreaming, online meal ordering and customized travel continued to flourish during the eight-day period.
Domestic tourism market revenue exceeded 466 billion yuan during the eight days, compared with 649.7 billion yuan during the holiday last year. The holiday was extended by one day this year to incorporate the Mid-Autumn Festival, which fell on Oct 1, also National Day.