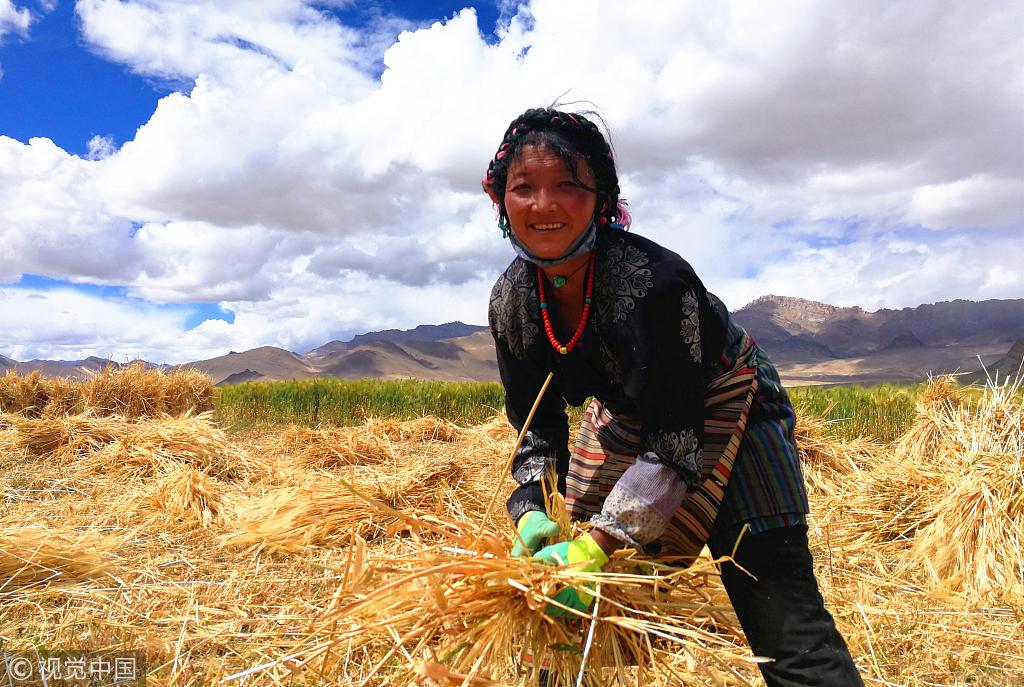 BEIJING– China's residents in poverty-stricken rural areas saw their per capita disposable income at 11,567 yuan (about $1,668) in 2019, official data showed.
The reading was up 11.5 percent from the previous year, according to the National Bureau of Statistics (NBS).
The growth, in real terms after deducting price factors, stood at 8 percent, 1.8 percentage points faster than that of rural areas nationwide.
In terms of income sources, the per capita wage income of rural residents in poor areas was 4,082 yuan, an increase of 12.5 percent over the previous year, contributing 38 percent to their income growth.
Per capita income from net operation rose 7.1 percent from a year ago to 4,163 yuan, a 23-percent contribution to the income growth, according to NBS data.
By 2020, China aims to double the per capita income of its urban and rural residents from 2010 levels.