Moments ago a blast was reported in central Baghdad close to the fortified 'Green Zone' in the Iraqi capital. Several journalistic sources are saying the US embassy there has come under rocket attack, with regional Arabic media confirming a blast was heard in the vicinity of the embassy. 
A BBC correspondent in the region, Ali Hashem, reports that "one Katyusha rocket was launched towards the US embassy in the Green Zone in Baghdad, no reports of casualties".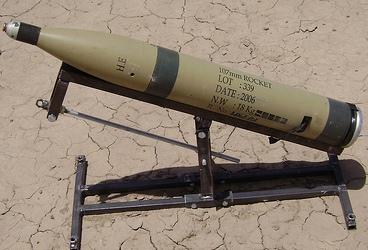 Reuters has confirmed an emergency security incident unfolding: 
Two Baghdad-based diplomatic sources also said they heard the blast close to the Iraqi capital's fortified Green Zone which houses government buildings and foreign embassies.

The U.S. embassy in Baghdad and its consulate in the northern city of Erbil evacuated non-essential staff this week.
The Iraqi government has confirmed a rocket was fired toward the embassy, with no further attacks reported and no casualties, per Reuters:
A Katyusha rocket reportedly fell in central Baghdad's Green Zone on Sunday night, Iraq military personnel announced.

"A Katyusha rocket fell in the middle of the Green Zone without causing any losses or causalties, further details will come later," the military said in a statement.Earlier in the evening, a blast was heard in central Baghdad on Sunday night, with its cause and precise location unclear, Reuters witnesses said. Iraqi officials could not immediately be reached for comment.
🛑This a major escalation, at 8:29 PM a rocket was launched toward the Green Zone and the vicinity of the U.S Embassy from (Jisr al Amana ) neighborhood in Baghdad.

— Steven nabil (@thestevennabil) May 19, 2019
Earlier last week the US State Department had ordered the evacuation of all non-emergency and non-essential personnel, citing intelligence that US troops and assets in the region were under immediate threat from Iran or its allied proxy forces in the region.
BREAKING: Katyusha shelling on #Iraq Green Zone in Baghdad + blast in area near foreign embassies.

Comes 4 days after US pulled non-essential staff, amid tension w #Iran https://t.co/7LYU8ZRkZ8

— Joyce Karam (@Joyce_Karam) May 19, 2019
US forces in Iraq and the Persian Gulf have been on "high alert" since National Security Advisor John Bolton first announced new intelligence on May 5th claiming a heightened Iran threat that has put the US and its allies in the cross hairs in the Middle East.
The White House previously warned Iran the US will "respond swiftly and decisively" to any attacks by Tehran's allies in Iraq against Americans.
developing…