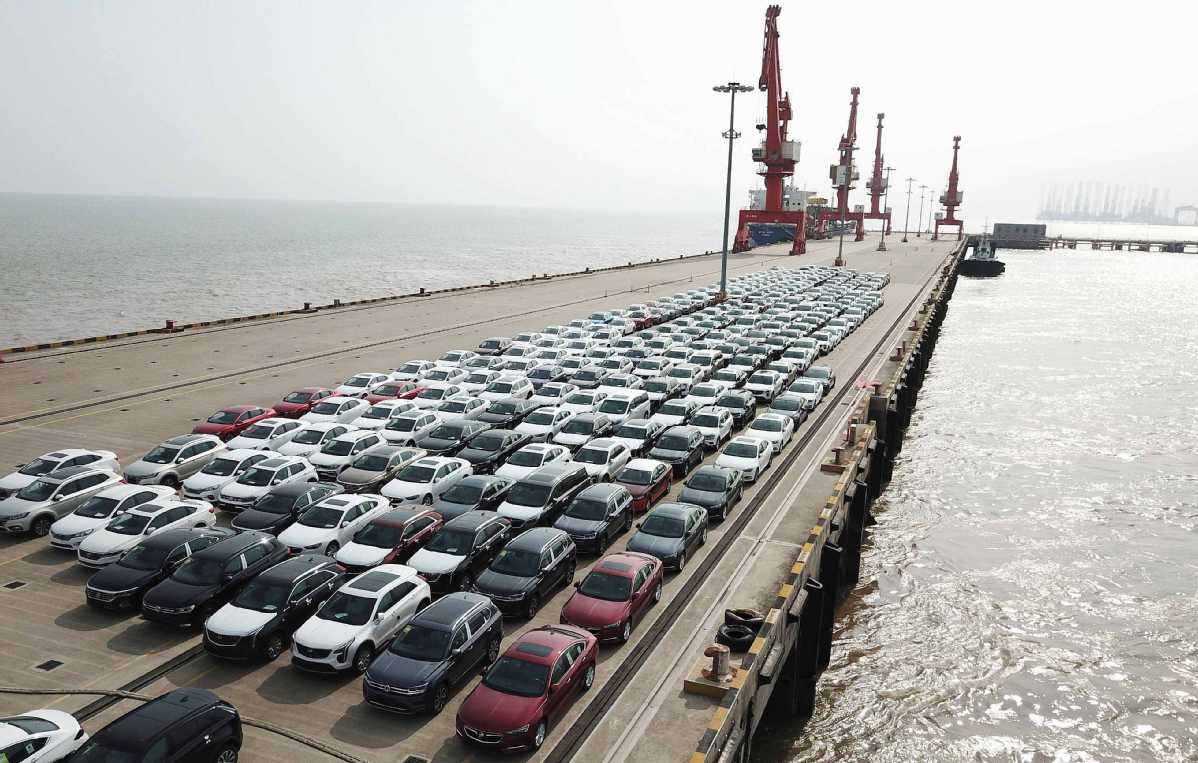 With the recent release of a new development plan on the integration of the Yangtze River Delta region, all eyes are on how industrial upgrades will be ramped up in the nation's most affluent region.
Under the latest road map, the region will prioritize enhancing innovation capabilities by achieving a number of key, indigenous technological breakthroughs and building major infrastructures on promoting science and technology development.
A noteworthy point in the guideline is to actively turn academic and scientific fruits into concrete products and solutions, as well as create an effective mechanism to facilitate such translation.
The key to achieving high-quality and integrated growth is to strengthen industrial development in a coordinated fashion, said Wang Ronghua, former vice-chairman of the Chinese People's Political Consultive Conference Shanghai Municipal Committee.
"The world-class city cluster we are aiming to build in the Yangtze River Delta region should first and foremost be a global leading science and technology hub. Institutional arrangements should therefore be in place to support its development," he said.
The plan clearly draws on global experience of regional development, such as that of New York Bay or Silicon Valley, specifying respective roles of different cities in driving development, said Petrel Tang, a China-based partner at professional service firm PwC Strategy&.
"The new plan has made explicit the pioneering role of Shanghai in the Yangtze River Delta region-to be a globally renowned science and technology hub and allow China to compete on a global scale," she said. "So relevant policies are highly market force-driven and industry-focused."
The road map said the region should give full play to the role of the technology trading market to promote interconnection and interoperability within the region, constructing a global distribution hub for innovative achievements.
According to Tang, three factors are in place to bolster the goal-the Lingang expansion of the Shanghai Free Trade Zone, the emphasis on strategically emerging industries, and the establishment of the STAR Market, a technology innovation board for listing promising startups.
"These existing mechanisms and policies are critical prerequisites for fostering and accelerating new technological breakthroughs," she said. "The next step is to form concrete mechanisms to give technology exchanges a green light."
According to the plan, policy support will be rolled out for collaborative innovation, including the formulation of a pilot plan for comprehensive innovation reform to spark more inter-regional synergies.
Ma Yanmin, head of the China Private-owned Science and Technology Promotion Association, believed the plan addresses the three keys to a genuine innovation hub-ability to make technological breakthroughs, effective aggregation and allocation of resources, and a business environment conducive to the growth of startup companies.
Another case in point is the establishment of an artificial intelligence technology association earlier this month in Shanghai, bringing together 300 AI firms in the Yangtze River Delta region to share resources and assist each other.
CraiditX, a Shanghai-based company specializing in empowering the finance industry using AI, believed the integrated development plan will help proliferate its unique industrial strength to a broader reach within the area.
"Shanghai's goal of building itself into a global financial center is conducive to our business in gathering data and tapping new frontiers, allowing us to accumulate some novel practices and invaluable experience," said Zhu Mingjie, CEO of CraiditX.
"Thanks to the new plan, we are more likely to bring our technologies and know-how to other cities in the Yangtze River Delta region and improve the overall intelligence level of the financial sector," Zhu said.
Entrepreneurs like Gu Jie, founder and CEO of Fourier Intelligence, are looking to the fast adoption of innovative products in a regional pilot demonstration zone.
"We also hope more policies will be unveiled to facilitate the flow of high-end talents, such as the further relaxation of the household registration system," said Gu, whose company is a domestic leader in rehabilitation robotics.