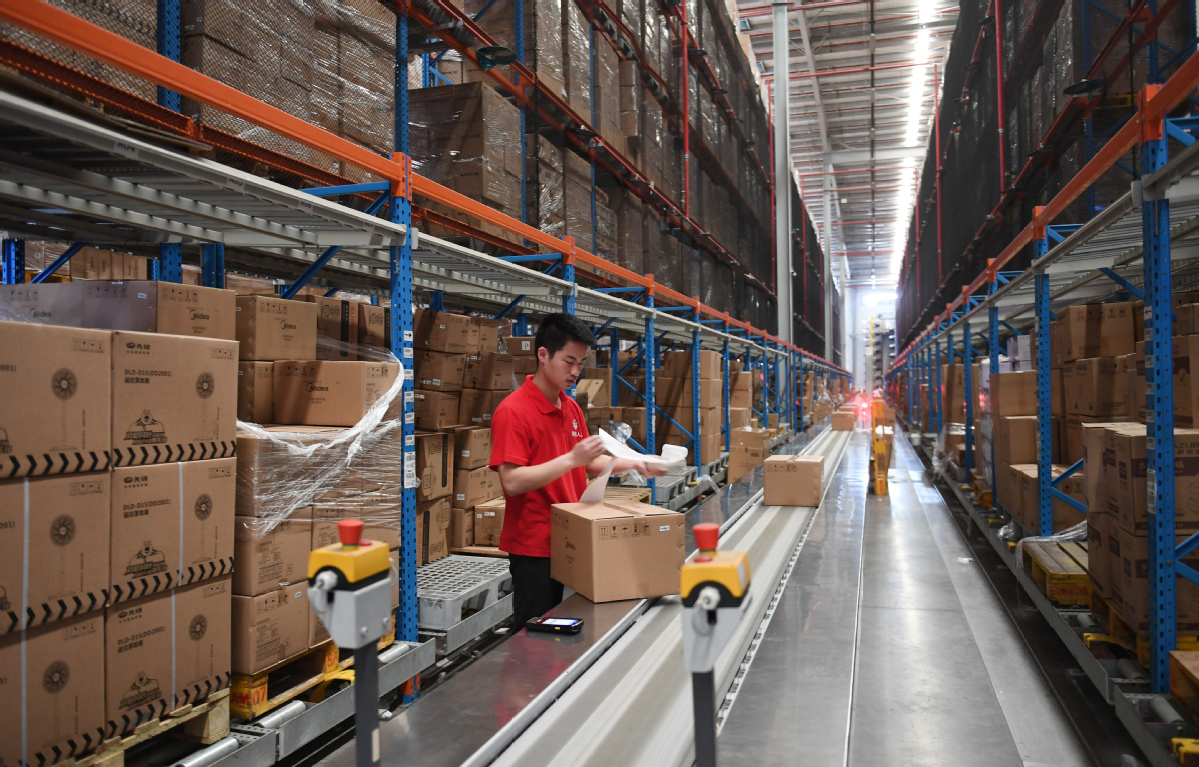 Operators pin more hopes on online solutions for momentum, says report
The retail business in the Chinese mainland is expected to return to the level seen before COVID-19 struck within the next 12 months, with an increasing number of retailers adopting multi-channel marketing such as launching online sales and introducing delivery services, a research report showed.
Commercial real estate services and investment firm CBRE said in a report entitled the Asia-Pacific Retail Flash Survey of the Chinese mainland that more than 80 percent of surveyed respondents are optimistic retail sales and business would return to levels prior to the pandemic outbreak within 12 months.
Some 13 percent of those surveyed expressed the intention of expanding, second only to India among all Asian markets.
In addition, 67 percent of respondents said they had already resumed business within three months of closing down due to the pandemic. Over 80 percent believe businesses would get back to normal within the next 12 months.
The flash survey by CBRE Asia-Pacific Research was conducted between April 28 and May 21. It mainly focused on experience-based and product-based retail in the Asia-Pacific region, and looked to gauge the industry response to the pandemic.
"In view of the relatively upbeat recovery in the Chinese mainland, CBRE expects business activity to return to pre-COVID-19 levels by the middle of 2021," said Xie Chen, head of research at CBRE China.
China has seen a gradual recovery of business activity and a steady rebound in shopping center footfall. Sale promotions rolled out in many cities in the second quarter have boosted traffic and sales, Xie said.
"Multi-speed retail recovery recorded was supported by work resumption, effective epidemic countermeasures, improving consumer confidence, and government support," said James Macdonald, the head and senior director of Savills China research.
All respondents in the Chinese mainland received relief measures from their landlords, although 91 percent said they expected further steps to help them in the future, the CBRE survey showed.
Though more retailers are readjusting brick-and-mortar store network plans and increasing their focus on online sales capacity due to the epidemic, the research report showed that 13 percent of Chinese respondents planned to open new stores, the second highest percentage level among all markets surveyed in the region.
The retail market, along with the travel and hospitality sectors, was hit hard by COVID-19.
Loss of sales was identified by respondents in the Asia-Pacific and Chinese mainland as their top concern. All key retail categories in the Chinese mainland, and those related to discretionary consumption in particular, recorded a contraction in sales during the first quarter.