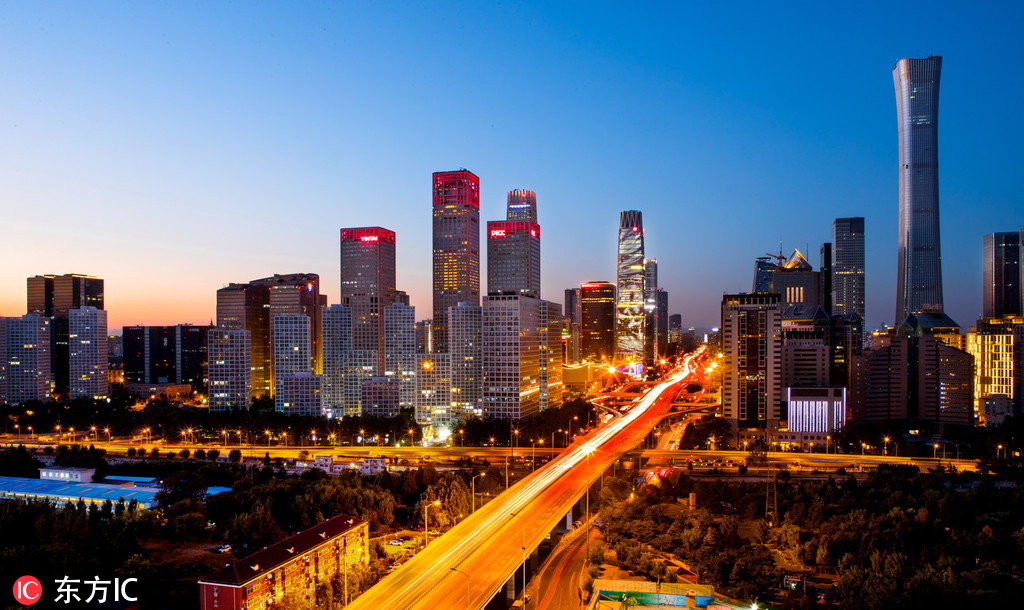 BEIJING – Resisting persistent pressures from external uncertainties and domestic structural adjustments, China's economy has continued to expand and upgrade steadily as the government continues to push reforms and open up its market.
Readings of major economic indicators released by the National Bureau of Statistics (NBS) Thursday revealed continued growth in the first 10 months, with value-added industrial output expanding 5.6 percent year-on-year.
The growth rate was flat compared with that for the first three quarters. In October alone, industrial output climbed 4.7 percent, down from 5.8 percent registered in September.
Fixed-asset investment grew 5.2 percent, while retail sales of consumer goods rose 8.1 percent in the January-October period, both slightly retreating from the rate in the first three quarters.
While short-term factors had led to fluctuations in some of the indicators, overall economic activities remained stable as reflected in growth, employment, inflation and international balance of payments, NBS spokesperson Liu Aihua said at a press conference.
"The trend of overall economic stability with signs of improvement has not changed," Liu said.
China's job market remained generally stable, with the surveyed urban unemployment rate dropping 0.1 percentage points to 5.1 percent last month.
A total of 11.93 million new urban jobs were created during the first 10 months, meeting this year's target of adding more than 11 million urban jobs ahead of schedule, according to the bureau.
The steady job market means steady income growth, which will create a solid foundation for boosting consumption, Liu noted.
As evidence of the country's consumption power, China's major online shopping platforms shattered records during the recent Singles Day shopping spree.
Alibaba said the Singles Day sales on its online shopping platforms reached a record 268.4 billion yuan ($38.3 billion), marking a year-on-year growth of about 25.7 percent. JD.com hit 204.4 billion yuan from Nov 1 to 11 and Suning's order volume in the first hour after midnight on Nov 11 increased by 89 percent year-on-year.
Among the bright spots, China's service industry maintained steady expansion, with the production index of the service sector increasing by 7 percent.
The high-tech manufacturing saw a rise of 8.3 percent in value added, to beat the overall industrial output growth by 3.6 percentage points.
Investment in high-tech manufacturing and high-tech services rose 14.5 percent and 13.7 percent year-on-year, respectively.
As China continues to optimize the business environment and open up its market, the country has the "foundation, conditions and confidence" to achieve its preset full-year growth target, Liu stressed.
China's economy expanded 6.2 percent in the first three quarters, within the government's annual target of 6 to 6.5 percent.