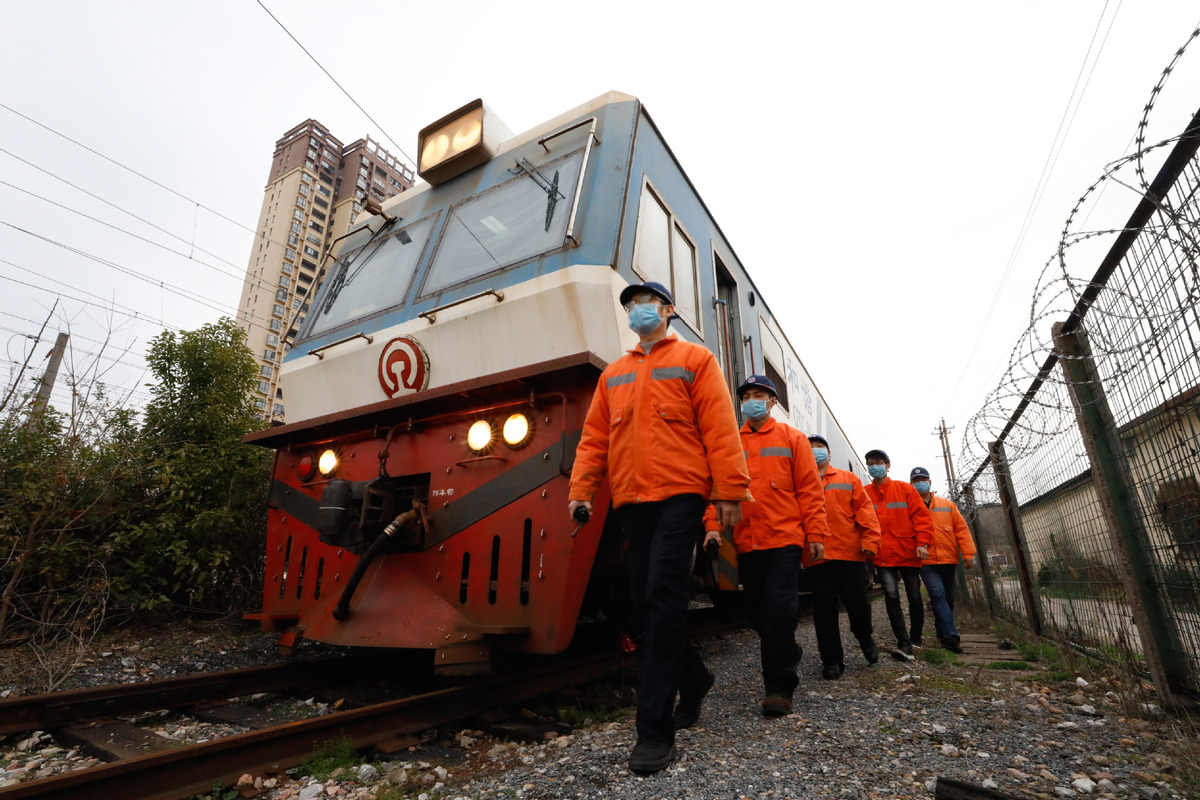 China's railway department has been resuming production for major projects in an orderly and scientific manner, People's Daily reported.
As of Feb 18, 17 major railway engineering projects including 341 construction sites have resumed production gradually, including the Beijing-Shenyang high-speed railway Beijing section, Beijing-Xiongan intercity railway Daxing airport-Xiongan section, and Lhasa-Linzhi railway.
In addition, the Changde-Yiyang-Changsha railway and Zhangjiajie-Jishou-Huaihua railway fully resumed production amid the coronavirus outbreak.
A total of 116 projects are planned to go into production this year. At present, 28 projects and 384 construction sites are resuming production in an orderly manner, involving more than 70,000 on-site employees.