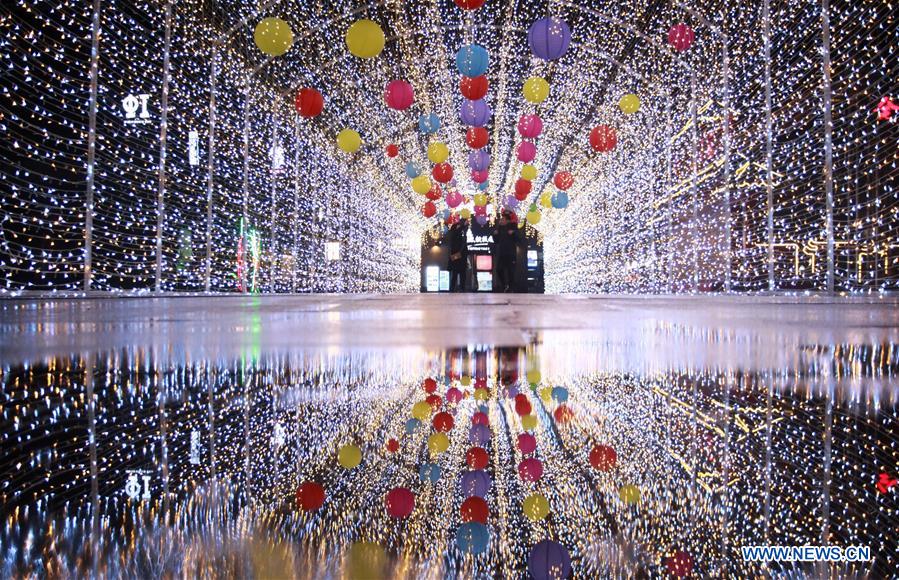 The quality of China's economic growth further improved last year as the country's industrial structure continued to upgrade and the economy kept rebalancing toward a service, consumption and innovation-driven one, a senior official said on Friday.
The service sector continued to be a major stabilizer of the country's economic growth, expanding by 6.9 percent last year and accounting for 53.9 percent of China's GDP, according to the National Bureau of Statistics. The share of the service sector in the economy was higher than the level of 53.3 percent in 2018.
Meanwhile, industrial structure continued to upgrade as the equipment manufacturing and high-technology manufacturing sectors grew faster than the average level. The two sectors accounted for 32.5 percent and 14.4 percent of the overall output of the industrial sector respectively, according to the NBS.
"High quality has been the main theme of China's economic development as the country is shifting from high-speed growth to high-quality growth," Ning Jizhe, head of the National Bureau of Statistics, said at a news conference in Beijing.
"The economy has been growing within a reasonable range. Major indicators were within expectations, which shows that the economy is moving toward high-quality development," said Ning.
Ning said that the country is committed to building a modern economic system and the quality and efficiency of the economy have risen substantially since the country adopted a new development concept and moved away from the old investment and export-led growth model.
In the meantime, innovation continued to drive economic growth with new industries and business models thriving. The emerging and strategic industrial sector grew by 8.4 percent last year. The growth rate was 2.7 percentage points higher than the average industrial growth rate.
Regional disparity and the development gap between urban and rural areas were also reduced last year, indicating a more balanced growth on a nationwide basis. Industrial output in the middle and western regions grew by 7.7 percent and 6.2 percent respectively last year, faster than that of the country's eastern regions.
Jeremy Stevens, an economist at Standard Bank, said that the economic data released by the NBS on Friday indicated decent growth momentum in the first quarter of this year.
"Promisingly, China's monthly macroeconomic figures imply that economic momentum loss has been suspended. In both November and December, the economy posted positive signs of recovery. Growth in industrial production rebounded, consumption remained firm, fixed asset investment stabilized-buoyed by public sector projects-and real estate resilience remains despite authorities remaining tight on financing," Stevens said in a research note.
Steven Zhang, chief economist at Morgan Stanley Huaxin Securities Co, said that China's economic transition toward consumption-driven growth is a long-term trend and the direction will change due to weaker growth.