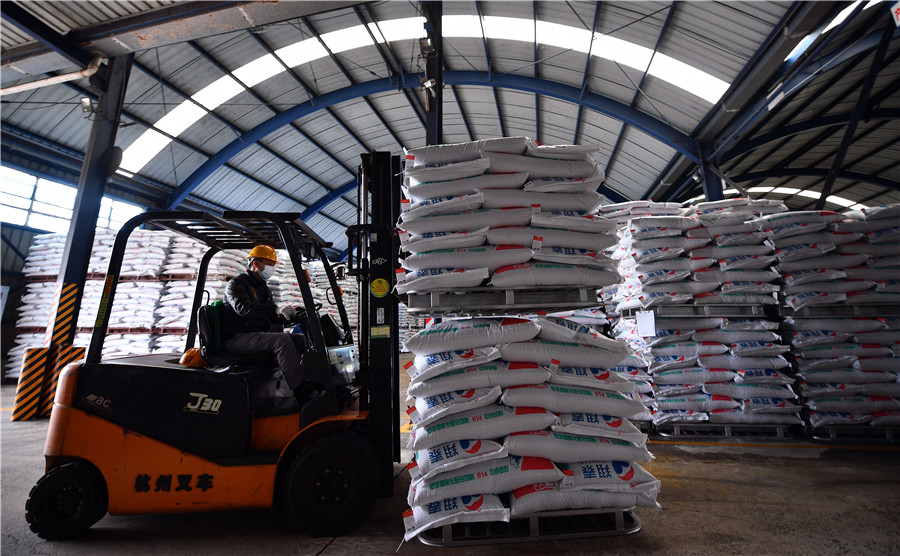 Power consumption by industrial and commercial enterprises in South China's Hainan province is rapidly picking up, with the daily record on March 3 jumping by 64 percent over Feb 10, according to reports from the Hainan Power Grid Company under the China Southern Power Grid.
The company's monitoring system showed that as of March 3, the number of industrial and commercial enterprises whose daily average power consumption exceeded 80 percent of the daily average power consumption in December 2019 had reached 120,100, accounting for 55 percent of Hainan's total enterprises.
Businesses from such sectors as information transmission, software and information technology services, finance, transportation, storage and postal service industry recorded the most obvious power consumption increases in the past week after the novel coronavirus outbreak delayed production and services, the company said.
It added that the daily power consumption of 55 large pharmaceutical enterprises in Hainan has reached 112.75 percent of the daily average power consumption in December 2019, a level showing local pharmaceutical companies have entered a sound production circle .
Meanwhile, all major foreign trade companies in the tropical island province have resumed production and are running full steam ahead with overseas orders, according to provincial commerce authorities.
Officials with the provincial government said while continuing solid work in prevention and control of the epidemic, Hainan will seek substantial progress in developing its three pillar industries–tourism, modern services and high-tech sectors, as a step to accelerate construction of the Hainan free trade port.
The island province received approval from the central government in April 2018 to build a pilot free trade zone and to explore creating a free trade port with Chinese characteristics on the island, which is about 32 times the size of Hong Kong.