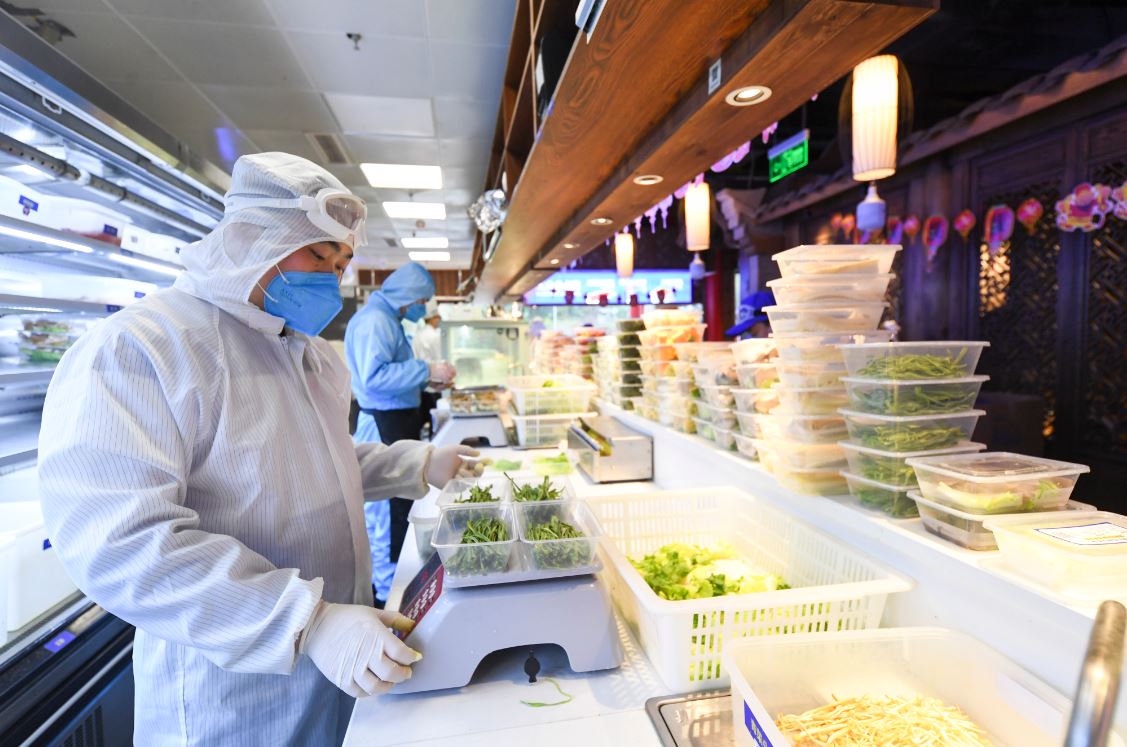 The Ministry of Commerce reported positive changes in the consumption market on Thursday, as the novel coronavirus epidemic has been further contained.
Monitoring data from late February showed sales of several consumer goods rebounded after bottoming out, Wang Bin, deputy director-general of the ministry's market operation and consumption promotion department, said at a press conference.
For 1,000 retail companies the ministry monitored, their average daily sales increased 5.6 percent in late February compared to mid-February, data from the ministry showed. The growth came after consecutive month-on-month declines since late January, Wang said.
In late February, sales of automobiles increased 14.8 percent month-on-month, and home appliances climbed 11.1 percent, according to the ministry.
Wang attributed growth to the effective control of the epidemic and the fast-paced work resumption.
Market sales would further rise steadily as companies restore production and the lives of common people return to normal after the epidemic is effectively contained, Wang said.