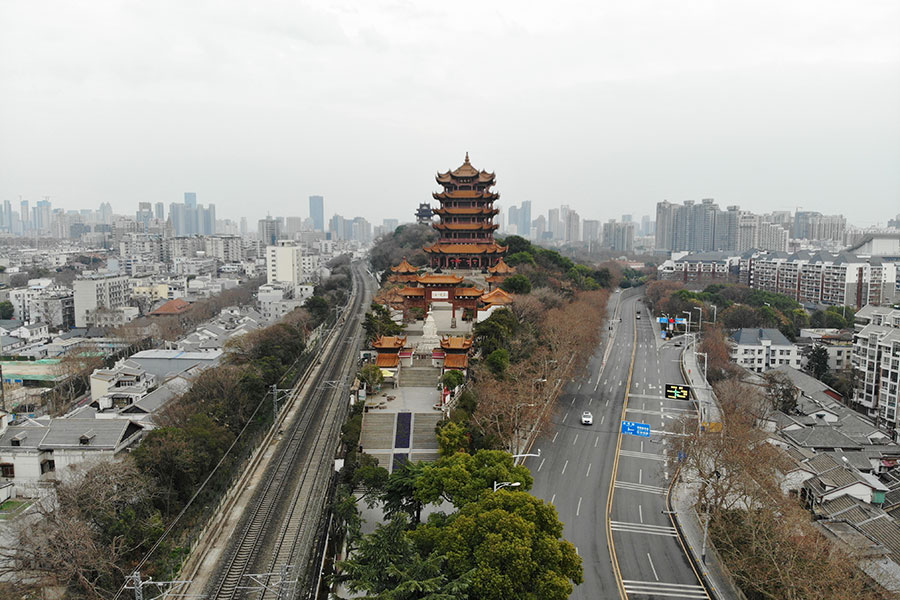 Various measures will be made to help promote economic recovery and growth in Hubei province after the novel coronavirus outbreak greatly affected the province's economy, Wu Fangjun, deputy director of the Hubei Economy and Information Technology Commission, said on Friday.
In January and February, the added value of industries above the designated scale in Hubei dropped by 46.2 percent year-on-year, and key industries such as automobiles, electronics and petrochemicals dropped by more than 40 percent, according to Wu.
"The outbreak caused a severe economic blow to Hubei," he said, adding the market share and orders of some enterprises have also been affected, and the province's position in some industrial chains in China and even globally has been impacted.
Wu said the urgent need is to speed up the resumption of work and production of key enterprises and industrial chains, including automotive, electronics, chemical, food, liquid crystal and other pillar industries. 
He said efforts will be made to boost traditional industries through technical reform. Industries affected seriously by the outbreak, including automobiles, food, chemicals and textiles, will enjoy bonus policy to realize technical transformation.
The province will also develop new and emerging business forms and models to foster new industrial growth points, such as 5G technology, telemedicine, online education and artificial intelligence, he added.