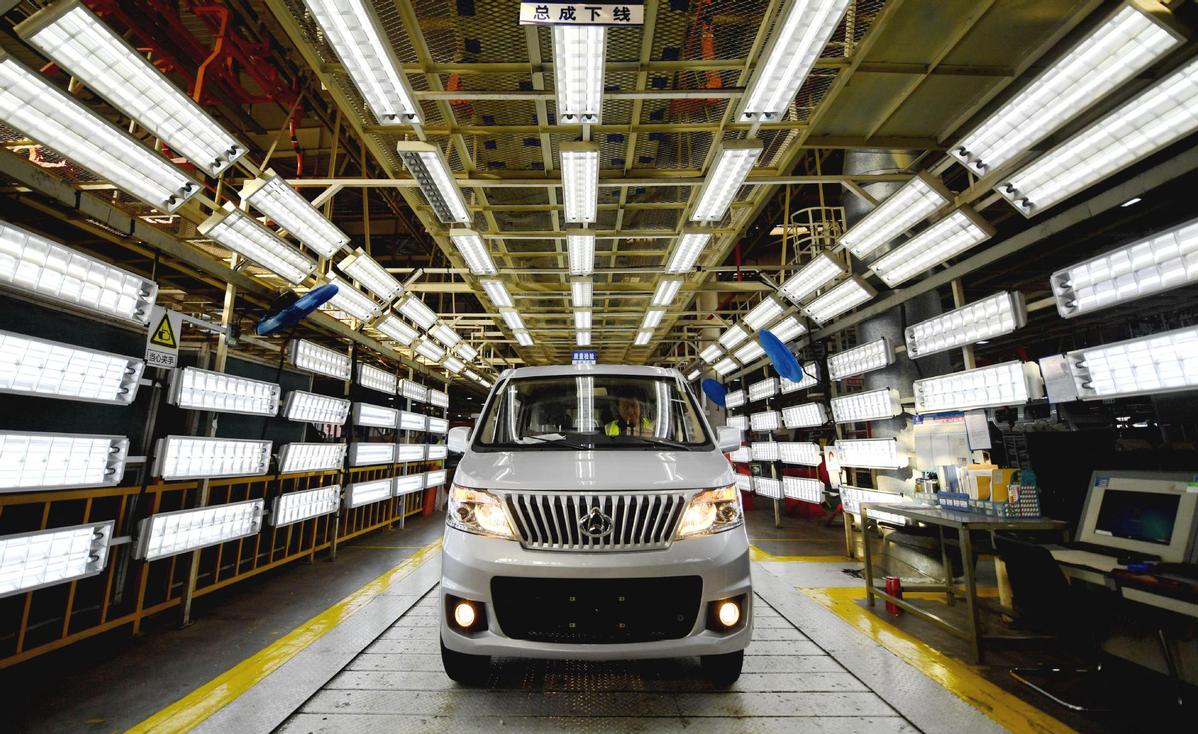 China's manufacturing sector expanded in November for the first time in seven months, the National Bureau of Statistics said on Saturday, indicating that the confidence of enterprises has been boosted by expectations of at least a partial trade deal with the United States.
The purchasing managers' index for manufacturing industries, a monthly barometer of factory vitality, rose to 50.2 percent last month, up from 49.3 in October, the first time the index has reached above the expansion-contraction demarcation line of 50 percent since April, while the non-manufacturing PMI hit a four-month high of 54.4 percent. The improvement of the manufacturing PMI was broadly based, with the sub-indices of production, new orders and raw materials inventory all rising, showing there have been demand and supply side improvements, and growth drivers have recovered.
But although a positive sign that the downward pressure on the economy in the fourth quarter has eased to some extent, it would be unrealistic to simply equate the pick-up in manufacturing activity to a fundamental reverse of the declining trend, as seasonal external demand has been another factor fueling the uptick in manufacturing.
The restraining factors at home, which include weakening domestic demand, decreases in investment and government revenue, sluggish growth of residents' income, and persistent unemployment pressure, are actually taking more of a toll on the economy than the trade war with the US.
The falling price index means enterprise profits are likely to continue to decline, the decreasing inventory index suggests companies are still reluctant to replenish their inventories as long-term business confidence is still low, the employment index lingers at a 10-year low, and the share of companies complaining of a shortage of funds was 1.5 percentage points higher than that of October, hitting 38.2 percent.
Since the PMI of medium and small-sized enterprises remains below the 50 percent threshold, at 49.5 percent and 49.4 percent respectively, decision-makers have every reason to remain vigilant to the hidden dangers behind the increase of the PMI, given these enterprises' key status as the major contributors of innovation, tax and jobs. Although their PMIs were up 0.5 and 1.5 percentage points from the previous month, the fundamentals of their difficulties have not changed.
Policy coordination is needed to stabilize growth, especially in strengthening support for small and medium-sized enterprises. It is necessary to deepen supply-side structural reform to eliminate the institutional hindrances they face as soon as possible, otherwise they will serve as pain points that could materialize into tangible difficulties that exert downward pressure on growth and restructuring.