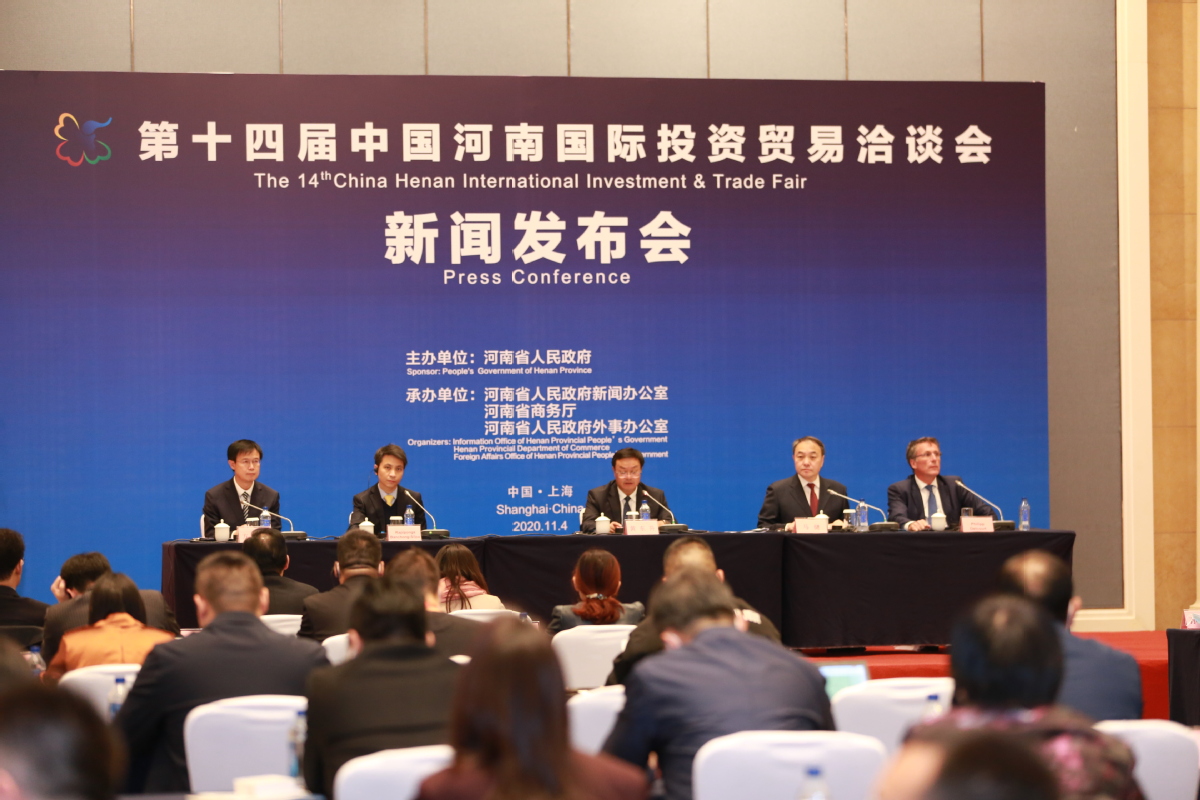 Activities, including summits, forums, special promotions, and exhibition will be held at the 14th China Henan International Investment & Trade Fair, according to information released at a press conference in Shanghai on Wednesday.
Aiming to introduce specific activities and preparation work for the fair, officials at the conference pointed out that the trade fair, which will be co-hosted by the government of Central China"s Henan province, the Chinese Ministry of Commerce, China Council for the Promotion of International Trade and the Chinese People's Association for Friendship with Foreign Countries, will be held in Henan's Zhengzhou from April 19 to 21 next year.
Besides the opening ceremony and signing ceremony of major cooperation projects, summit forums on high-quality development of metropolitan integration, the international emerging industry investment and financing, and related industries, such as advanced manufacturing industry, modern logistics, and grain industry, also will be held at the trade fair, according to information released at the conference.
"The (trade fair) is an important platform to promote the communication and cooperation between Henan province with its outside world; the largest, highest standard and most influential international economic and trade event in the province," said Huang Dongsheng, deputy secretary-general of Henan Provincial People's Government.
The preparatory work for the trade fair has started.
Successfully held for 13 years, the trade fair last year attracted nearly 157,000 guests and exhibitors from 88 countries and regions. A total of 463 projects have been signed, with a total investment of 422.7 billion yuan.