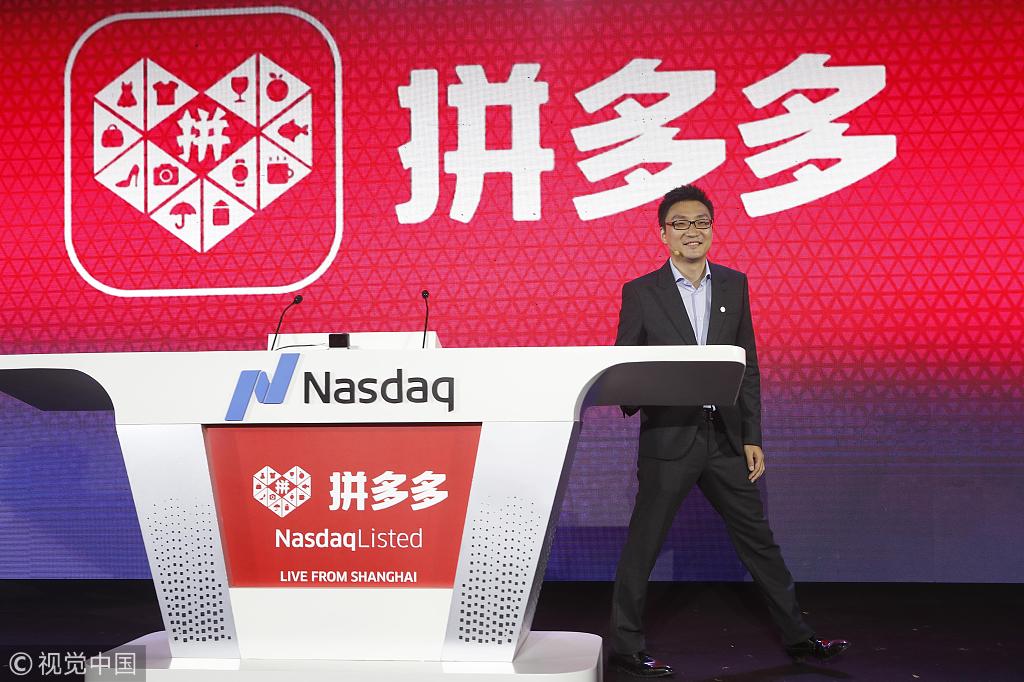 With a fortune of 135 billion yuan ($19.11 billion), Huang Zheng, founder, chairman and CEO of online discounter Pinduoduo, has taken the top spot on the Hurun Under 40s China Rich List 2019 released by the Hurun Research Institute.
Bytedance founder Zhang Yiming ranked second, with a personal wealth of 95 billion yuan, which increased by 46 percent from last year, the fastest on the list.
Zhang was followed by Wang Tao, founder of Shenzhen-based drone-maker DJI Technology Co, with a fortune of 47 billion yuan, and Zhang Bangxin, chairman and CEO of Tomorrow Advancing Life Education Group, whose wealth increased by 22 percent to 44 billion yuan.
This year, the list ranked 54 billionaires born after 1980 whose personal wealth surpassed 2 billion yuan, four more than that of last year. Their collective wealth was 598.3 billion yuan, while average wealth surpassed 10 billion yuan for the first time, to 11.1 billion yuan .
These young billionaires mainly come from software service, blockchain, and media entertainment, accounting more than 40 percent of the total. This year, software service overtook online gaming to create the largest group on the list, with 10.
Their average age is 36-years-old, one year older than that of last year. Among the 54 billionaires in this year's rankings, there is only one female entrepreneur: Wu Yan from Hakim Unique Internet Co Ltd.
Beijing, with 22 billionaires, was still the top city for China's young billionaires, followed by Shanghai with 10. Hangzhou in East China's Zhejiang province, with six billionaires, grabbed third place this year.