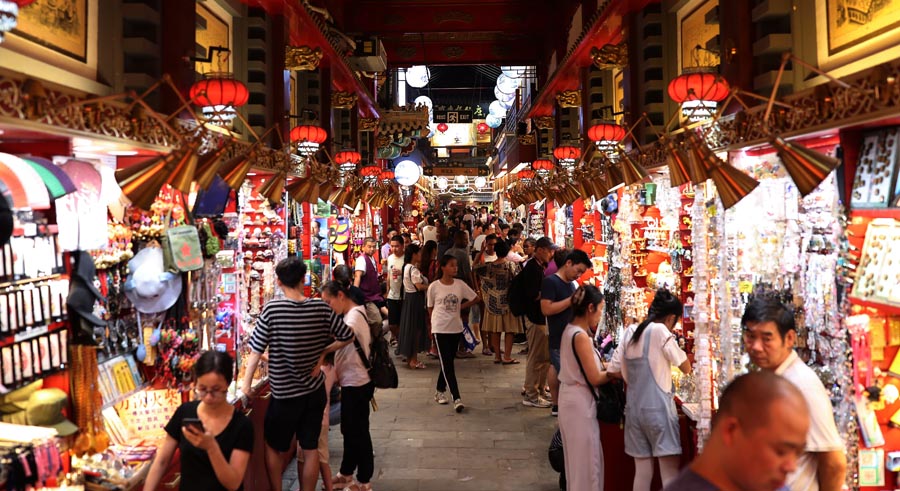 The growing consumption power of the Chinese people will be the key to China's economic transition toward high-quality growth, Ning Jizhe, vice-minister of the National Development and Reform Commission, said on Thursday.
"Rising resident incomes, increasing consumption levels and changes in the consumption structure will inevitably lead to structural changes in products, investment and the entire industrial chain, which is key to China's economic transformation and upgrading in the future," Ning said at a panel discussion of the New Economy Forum in Beijing.
The forum, which opened on Thursday, is co-organized by the China Center for International Economic Exchanges and Bloomberg.
Ning said that the Chinese market is characterized by its immense size, the intense competition among State-owned enterprises, private businesses and foreign companies as well as the strength of being an open market.