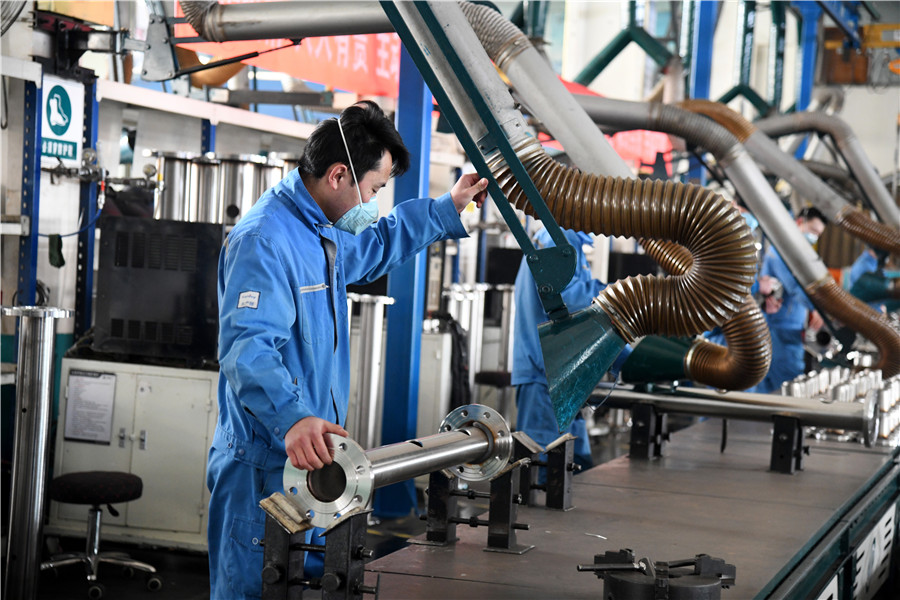 More than 60 percent of small and medium-sized companies from regions outside Hubei province have resumed work, as the country's strengthened support for SMEs to restart production has been gradually paying off, the nation's top industry regulator said on Friday.
Xin Guobin, vice-minister of industry and information technology, added that except Hubei province, more than 95 percent of large companies across China have resumed normal production and over 80 percent of company employees have returned to work.
"Currently, companies and related supply chain entities are resuming operations in an orderly manner. The nation's industrial economy is back on track toward a positive direction," said Xin at a news conference in Beijing on Friday.
"More targeted measures will be rolled out to help firms solve problems. We will also step up efforts to collaborate with key industries and related supply chains in different regions to resume operations," he said.