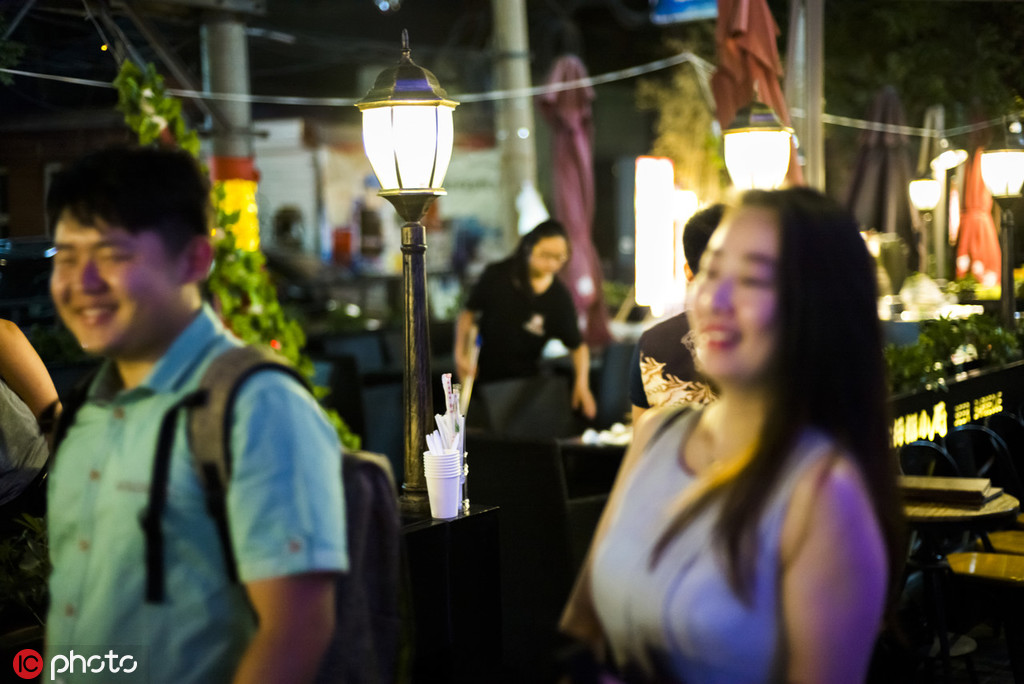 About 26 percent of China's new middle-class families are expected to have an over 50,000 yuan ($7,200) year-end bonus this year, according to a recent report jointly released by Tenpay from Tencent and 21st Century Economics Research Institute.
The report, which made an analysis of Chinese households with an annual income of more than 200,000 yuan, shows 16 percent are predicted to have an annual bonus of less than 10,000 yuan, 35.5 percent to gain 10,000-50,000 yuan, and 12.2 percent to receive 50,000-100,000 yuan. About 4.6 percent families are projected to get 100,000 to 200,000 yuan, and 9.2 percent to see above 200,000 yuan.
Some 22.5 percent may not have their year-end awards, the report said. Meanwhile, among those with an annual income of more than 800,000 yuan, 31.96 percent are expected to have an over 200,000 yuan bonus.
The report also shows the income of most of the new middle class in 2019 remains the same as the year before or slightly increased, and families with a higher income tend to see a greater earning growth.
Beijing, Shanghai, Shenzhen and Guangzhou are the top four cities where those new middle-class families live.
New middle-class families in the energy industry have the highest annual award, followed by those in financial and real estate industries, and then the popular internet and information and communication technology industries, the report showed.
The top three expenditures from the new middle-class families are daily expenses, house rental and mortgages, and children's education. Families with higher income stand out in spending more on their children's education, the report said.
In 2019, 55 percent of those families spend 10-30 percent of their total expenditures in children's education, and 9.9 percent see the proportion exceeding 50 percent, of which most have an annual income of over 500,000 yuan, according to the report.
The country's new middle class has a stable expectation for their future income changes. About 72.2 percent of the respondents believe that their income in 2020 will be the same as in 2019 or slightly raised, among which 38.6 percent expect a slight increase and 33.6 percent no changes.
As for investment income sources in 2019, 31 percent of respondents' income mainly comes from funds or wealth management products, and 30.5 percent from investment in real estate. The vast majority of new middle-class families have made profits from investment and financial management, but their overall returns are small, and 40 percent have a 0-4 percent return on investment and financial management, the report said.