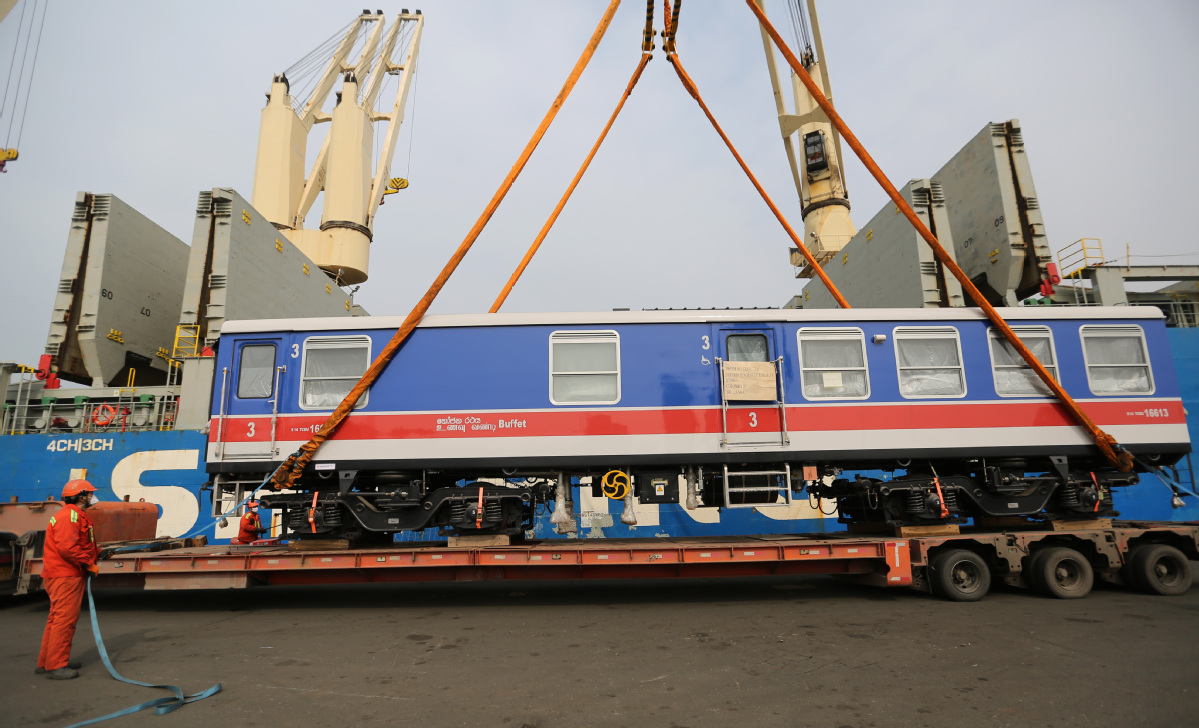 Leasing and commercial services see maximum interest in first two months
China's nonfinancial outbound direct investment (ODI) grew by 1.8 percent to 107.86 billion yuan ($15.5 billion) on a yearly basis during the first two months of this year, the Ministry of Commerce said on Thursday.
During the two-month period, Chinese firms invested in 1,733 businesses in 147 countries and regions, and sent 39,000 personnel abroad to support their projects and operations, said Gao Feng, the ministry's spokesman.
Gao said the country's outbound investment structure continued to diversify, with bulk of the investment mainly going to sectors such as leasing and commercial services, wholesale and retail, as well as manufacturing and mining businesses.
Companies from China invested $6.33 billion in the overseas leasing and commercial service markets over the past two months, up 43.2 percent on a yearly basis and making it the fastest-growing sector for attracting China's capital.
Chinese companies also invested $2.72 billion in 48 economies related to the Belt and Road Initiative in January and February, up 18.3 percent on a yearly basis.
Due to the sharp decline in global trade, Chinese mechanical and electrical, transportation equipment, energy and chemical industries saw their import volumes shrink during the last two months, as supply capacity of China's trading partners weakened due to the COVID-19 outbreak, said Liu Changyu, an official at the ministry's department of foreign trade.
The nation will continue to encourage imports of advanced technology, equipment, key parts and components, and support the upgrade of manufacturing and service industries, as well as increase imports of energy resources to enhance the supply system, he said.
The Ministry of Commerce will also purchase more foreign agricultural products and foodstuff to meet the nation's surging consumption demand, and set up a high-quality trading platform during the third China International Import Expo in Shanghai in November.
Eager to put the country's foreign trade on a firmer footing, the China Council for the Promotion of International Trade will help Chinese exporters in the electronics, automobile and agricultural sectors deliver orders on time and resume production in an efficient manner, said Gao Yan, chairwoman of the CCPIT.
She said the CCPIT will help domestic manufacturers to ship more medical equipment, protective goods and high-tech portable products to overseas markets battered by the epidemic.
The council will continue to organize online and offline business events, as well as foster international cooperation, to assist domestic manufacturers that are having problems in restoring their industrial and supply chains, and seek foreign suppliers to relieve pressure caused by the outbreak, Gao said.
Roberto Azevedo, director-general of the World Trade Organization, said on Wednesday that a global solution is needed to address the global challenges arising from the outbreak.
"Trade allows for the efficient production and supply of basic goods and services, medical supplies and equipment, food and energy and all that we need," he said in Geneva, adding that keeping trade open and investments flowing would be critical to keep shelves stocked and prices affordable.
The WTO official said that a global response is needed to tackle the global challenges from the outbreak, saying "no country is self-sufficient, no matter how powerful or advanced, it may be."