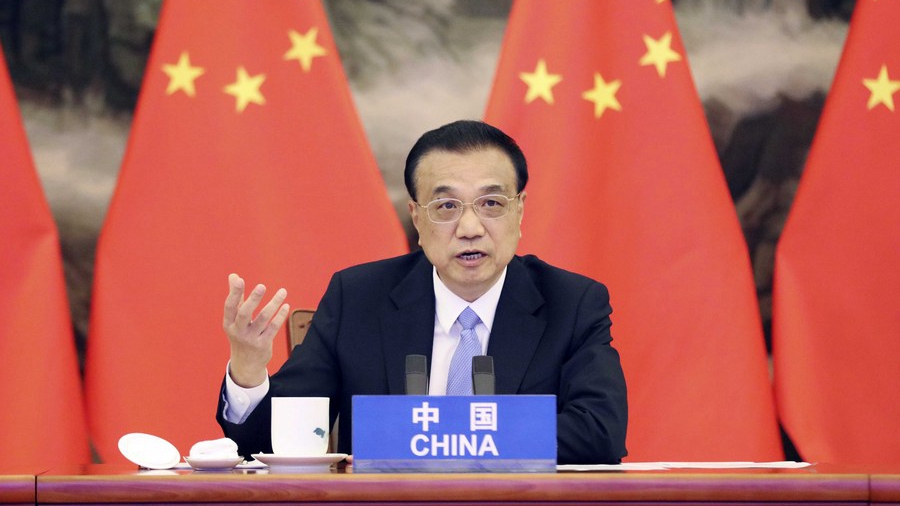 The Regional Comprehensive Economic Partnership is an open and inclusive trade pact that not only belongs to its 15 participating countries, but also invites more nations to join, Premier Li Keqiang said on Tuesday.
Speaking at the Fifth "1+6" Roundtable via video link in Beijing, Li said China stands ready to work with international society to uphold multilateralism and jointly build an open world economy.
The rules of the RCEP are in alignment with those of the World Trade Organization and serve to reinforce other regional free trade arrangements and the multilateral trade mechanism, he said.
The signing of the trade pact, which sent out a clear signal of upholding multilateralism and free trade, will help promote economic globalization and trade liberalization, he added.