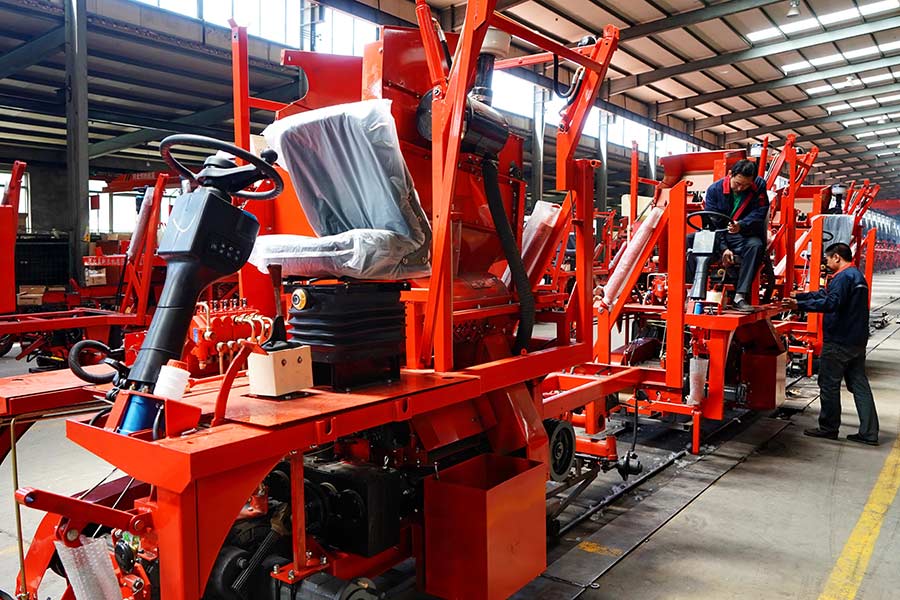 Chinese regulators will further support small-and medium-sized enterprises with new rules to optimize their business environment, government officials said on Friday.
Over one year since the amended law on the promotion of SMEs was implemented, various departments of the Chinese government reported steady progress and outlined the emphasis of future work during a special enquiry meeting of the Standing Committee of the 13th National People's Congress held on Friday.
Lin Nianxiu, deputy director of the National Development and Reform Commission, said the NDRC has been drafting regulations to optimize the business environment and they will be implemented by the end of September.
"Certain industries still have a high barrier for entry, and some government officials have transferred their functions to related institutions," Lin said. "Some agencies have been using their administrative resources to set up new barriers (for market entry) and charge a high fee."
Xiao Yaqing, head of the State Administration for Market Regulation, also addressed the issue of market entry for SMEs, saying the department will put more effort in preventing misdeeds from government, industrial associations, or other agencies.
He said by the end of May, there were 115 million business entities in the Chinese market. "The SMEs accounted for over 90 percent of them. Thus we realized that promoting the development of SMEs has a profound significance on the growth of the market economy," he said.
In April, the State Council issued a guidance to provide support to SMEs from the policymaking perspective, which should stimulate the vitality of the SMEs, said State Councilor Wang Yong.
"We need to lower the cost burden of SMEs including cutting taxes through tax reform on a larger scale, such as lowering the value-added tax," Wang said. "We also need to give more favorable tax-cut policies for SMEs and raise the value-added tax's threshold for small-scale taxpayers."
Zhang Yong, a member of the Standing Committee of the 13th NPC, said SMEs are the largest community with the biggest vitality in the country's economy. " (SMEs) are a significant driver for the economy and stabilizer for its development," he said. "After decades of development, the SMEs are facing a historical stage of industrial upgrading, while also hitting some bottlenecks such as high cost and difficulty in financing."