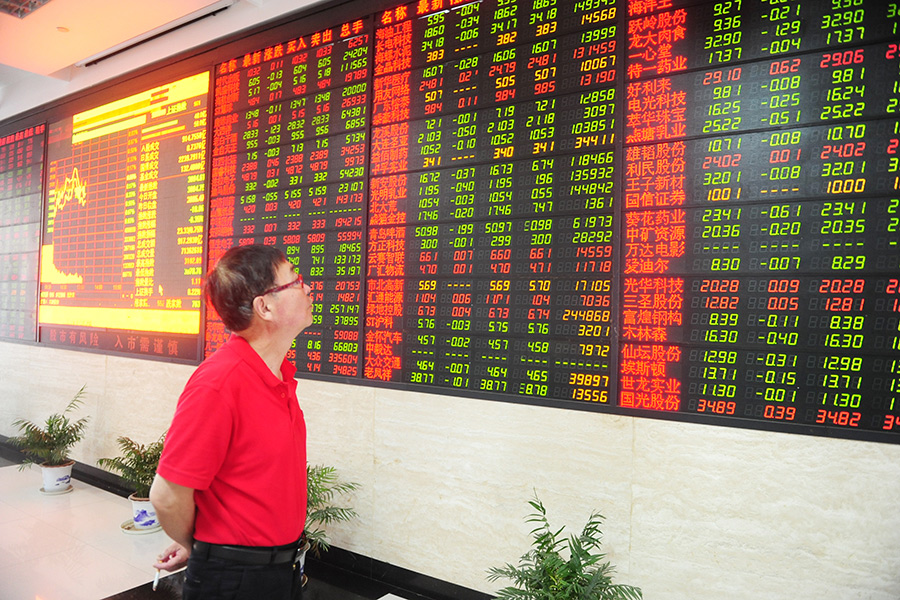 BEIJING – Nearly 100 listed companies in China's A-share market are forecasted to see their net profit double in the first three quarters of 2019, the China Securities Journal reported.
As of Sept 27, 493 listed firms released their interim result forecasts, 231 of which expected higher profits, said the paper, citing data from financial information provider Wind Info.
Companies in sectors of 5G technology and the poultry industrial chain mostly gained, and industry prosperity is expected to continue.
"Industries like electronic equipment manufacturing, biomedicine and food and beverage are expecting strong performance," Yang Delong, chief economist of First Seafront Fund was quoted by the paper as saying.
The improvement in corporate profits came amid a solid economic expansion and upgraded consumption when the Chinese economy maintained its resilience of H1 with 6.3-percent year-on-year growth.
Five companies expected growth of over 1,000 percent, said the paper, mainly benefiting from main business expansion, cost reduction and government financial support.